Understanding Mud Guards: Why They Make a Great Addition to Your Truck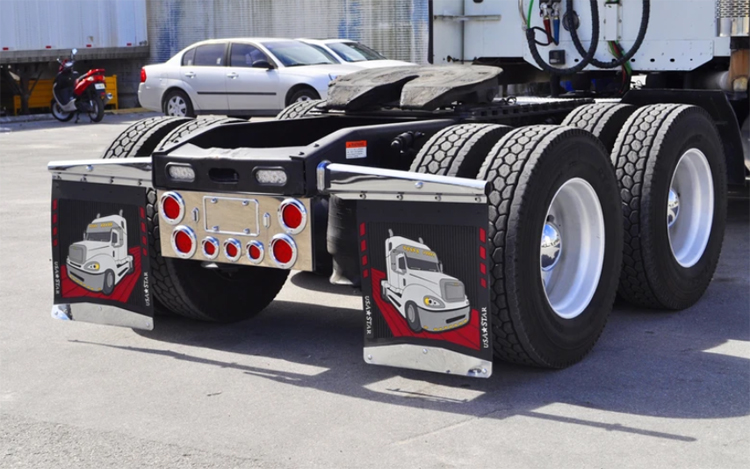 Mud guards may have nothing to do with your truck's movement. But they play a crucial role when driving on a rocky or muddy road and during harsh weather conditions. Not only can they extend the life of your truck, but they can also directly affect your driving experience. That is why, if you haven't got one for your heavy duty truck or commercial vehicle, then it's high time you consider investing in this product.
Also known as mud flaps, mud guards offer more than just protection to extend your truck's service life. They provide several other benefits, including the opportunity for you to customize it for an enhanced style and appearance. Clearly, they are more than protective accessories, so read on to find out why these make a great addition to your truck.
Protect Your Vehicle
Veteran truckers share that one of the most common issues that they encounter when driving is the damage sustained by their vehicles due to the debris found on the roadways. While states follow stringent measures to maintain clear and clean roads, they find it impossible to keep them debris-free at all times. That's why, to keep your vehicles protected from damaging elements—including potholes with loose rocks, metal shards, and other metal debris—equip them with heavy-duty mud flaps.
The primary purpose of mud flaps is to catch mud, dirt, rocks, and other road debris that can damage your truck or trailer. When these damaging elements get in contact with your vehicle's underside or exterior, it can lead to cracks, dents, and corrosion since the paint may no longer be effective at protecting the metal. You see, when your truck's tires kick up mud, ice, water, ice-melting chemicals, or salt, it interacts with metal, which then causes rust to build up. Stopping this process can be challenging, so you might as well invest in mud flaps to avoid this problem from happening.
Offer a More Customized Look
Mud flaps are an effective way to customize the look of your truck. They contour your vehicle's body lines exactly and make your rigs stand out from the rest. Choose custom-made flaps that bear your company's logo, or go for a set with a unique design. Or better yet, create your own design statement and have it printed on the mud flaps of your choice. Now, if you want a mud guard that includes the name or logo of your vehicle manufacturer, well you can always go for the ones made by PlastiColor. Whether you need a Jeep, RAM, or GMC mud guard, this brand has got you covered and so much more.
A Great Way to Advertise
If you're thinking of a nice way to advertise your products or services, you can always use personalized mud flaps on your fleet. These truck accessories can reach a massive target audience considering the countless number of vehicles you encounter on the road every day. By adding your company logo, brand name, slogan, or contact number on these flaps, you hit two birds with one stone: make your vehicle stand out and catch the attention of other drivers and passengers on the road. You see, the marketing value of these personalized mud flaps alone can pretty much cover the cost of the personalized design. So, investing in these products is surely a win-win for your business.
Provide Motorist Protection
Mud guards are used to protect not only your vehicle but also the other road users around you. These are especially useful in larger vehicles because they can launch pieces of rock, metal mud, or any debris toward following cars. Without a set of mud guards installed, this upheaval can lead to a cracked windshield, untoward accident, or worse injured pedestrian.
But aside from rocks and other debris, trucks can also kick up large amounts of water that can be potentially blinding to the cars behind you. No worries if you've got the right mud guards because these will direct the water back down to the road instead of letting it fly into the following vehicles.
Meet Legal Requirements
Heavy duty trucks, tractor-trailers, and other large rigs must follow certain requirements that most states have put into place to protect smaller vehicles against potential dangers better. In Arizona, for example, larger vehicles must install and use mud flaps to deflect water, gravel, or a combination of debris types. Although no federal regulations govern the strict use of these products on commercial vehicles and trucks, it's always a wise idea to install premium-quality mud guards that best meet state requirements to prevent hassles and any delays.
Now that you have known all these benefits, it's high time you consider getting mud guards for your fleet. These are inexpensive accessories that will save you money, time, and hassle in the future. Do you prefer the personalized or custom-made mud flaps? Or do you want to stick to those with universal design? Whatever you need, there's always something that you can purchase online for more convenience.
Find a wide selection of mud guards here at FinditParts.com. Whether you need a custom mud guard specifically designed for your vehicle make and model or a universal one, we've got you covered. Some of the brands that we carry are Mitsubishi, PlastiColor, and Luverne. All our products are neatly categorized, so finding the exact mud guard that you need is easy. If you know the exact part number of the product you're looking for, you can always use our Quick Lookup by Part feature to save you even more time.
Do you have existing mud guards that require new components? You don't have to search elsewhere because we also got them here—from mud flap hangers to brackets and plates. All these are crafted from premium-quality materials, so they're as durable as your existing mud guards. Got any questions before placing your order? Feel free to contact us via our customer service hotline or email us, and we will get back to you shortly.