Truckers Share Their COVID Symptoms and Road to Recovery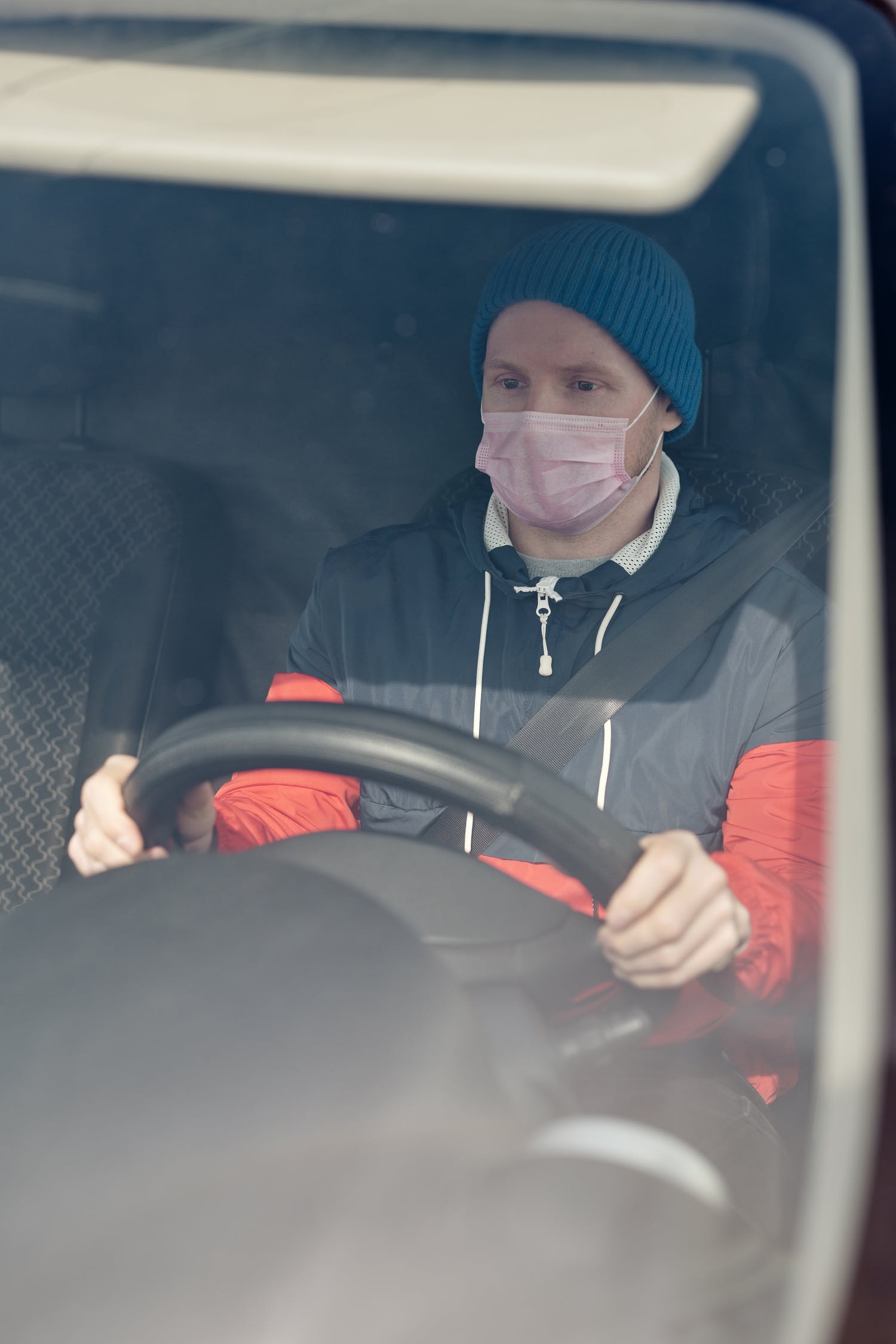 Image Source: Pexels.com
The pandemic has badly shaken the transportation and trucking sectors. But unlike other businesses that have temporarily halted their operations, the trucking industry had to rise to meet unprecedented challenges and help keep America's economy moving. Most trucking companies have scrambled to maintain operation levels, sending truck drivers on the frontlines to deliver medical supplies and equipment to hospitals and make sure store shelves are filled with essential goods for consumers across the country.
While most Americans stay home at the height of the pandemic, truckers risk exposure to coronavirus. They are among America's largest and most vulnerable groups of workers as their job required them to spend most of their time on the road, driving from one place to another, dealing with different types of people as they transport, load, and unload goods.
How the virus spreads
The Centers for Disease Control and Prevention (CDC) still reminds truck drivers that they may get exposed to the virus when they get in close contact (within 6 ft for at least 15 minutes) with people infected with COVID-19. They could be store attendants, truck stop employees, dock workers, and fellow drivers. The virus can be carried and transmitted by people who don't look sick or have no symptoms. It can be transferred from the carrier to another person by doing handshakes, touching a surface or object containing the virus, and touching your face, nose, eyes, or mouth.
What COVID-19 symptoms are experienced by truckers
The coronavirus affects people's lives in different ways. Some truckers have suffered from the widespread job losses creeping into domestic freight transportation. The data released by the US Bureau of Labor Statistics (BLS) in May 2020 revealed that the COVID-19 recession wiped out 88,000 trucking jobs. Those truck drivers who get to keep their jobs struggle to stay healthy while getting their tasks done.
Since no one has immunity to the coronavirus at its onset, many long-haul truckers also got infected and shared that they suffered mild to moderate symptoms and recovered without hospitalization. Other drivers share having persistent symptoms, including:
dry cough

dizziness

headache

joint pain

heartburn

fever

diarrhea

anxiety

rashes

shortness of breath

body aches

difficulty in sleeping
How truckers protected themselves and others
Truckers are aware that there are no specific treatments for people who got infected by the virus. Even in hospitals, they only do symptom management. While not catching the virus is key, no one can tell if the person you get in contact with is a carrier of the virus. Some truckers give out tips to those who suspect they got infected or have been exposed to a carrier.
Tell your employer and stay home.
The moment you get in close contact with an infected person or as soon as you experience COVID symptoms, inform your employer right away and stay home. Stop using public transportation and going to public places, except when you need to seek medical care. Make sure to stay hydrated and well-rested. The CDC recommends that infected truckers should stay in contact with their doctors and get immediate care if they notice difficulty in breathing or other emergency warning signs like pain or pressure in the chest.

Inform your close contacts.
You are responsible for protecting your close contacts by telling them that they may have been exposed to COVID-19. If you have been infected, the virus can start spreading 48 hours or two days before you notice any symptoms or test positive. By letting your close contacts know they may have been exposed to COVID-19, you are helping to protect everyone. You must also cooperate when someone from the health department calls you to monitor your situation.

Most truckers have admitted stocking up on alcohol and hand sanitizers. Avoid touching your eyes, nose, and mouth with unwashed hands. Always cover your mouth and nose with a tissue when you cough or sneeze. Throw your used tissues in a lined trash can and immediately wash your hands with soap and water for at least 20 seconds.

Your local health department will provide care instructions that you must follow. It will teach you how to monitor your symptoms and report information. While you are still waiting for your test results, isolate yourself and always wear a mask.

Disinfect the frequently touched objects or surfaces in your truck.
Among the spots in your truck that you should regularly clean and disinfect are the door handles, seat belt and buckle, steering wheel, seat cover, and arm and headrests. You should also pay attention to your truck's wiper, air ducts, turn signal, temperature, dashboard, and radio controls. In the sleeper berth, you also have to disinfect the mattress tray, temperature knobs and controls, light switches, and other flat surfaces.

FinditParts is one with the trucking industry in overcoming the effects of the COVID-19 pandemic. This one-stop online truck parts shop provides low-cost cleaning solutions that will help truckers clean and disinfect the truck's surfaces. This store also offers alcohol, hand sanitizers, face masks, and other Personal Protective Equipment for COVID-19. Head on to this link and browse our catalog now.