#ThankaTrucker: 10 Best Thanksgiving Gifts for Truckers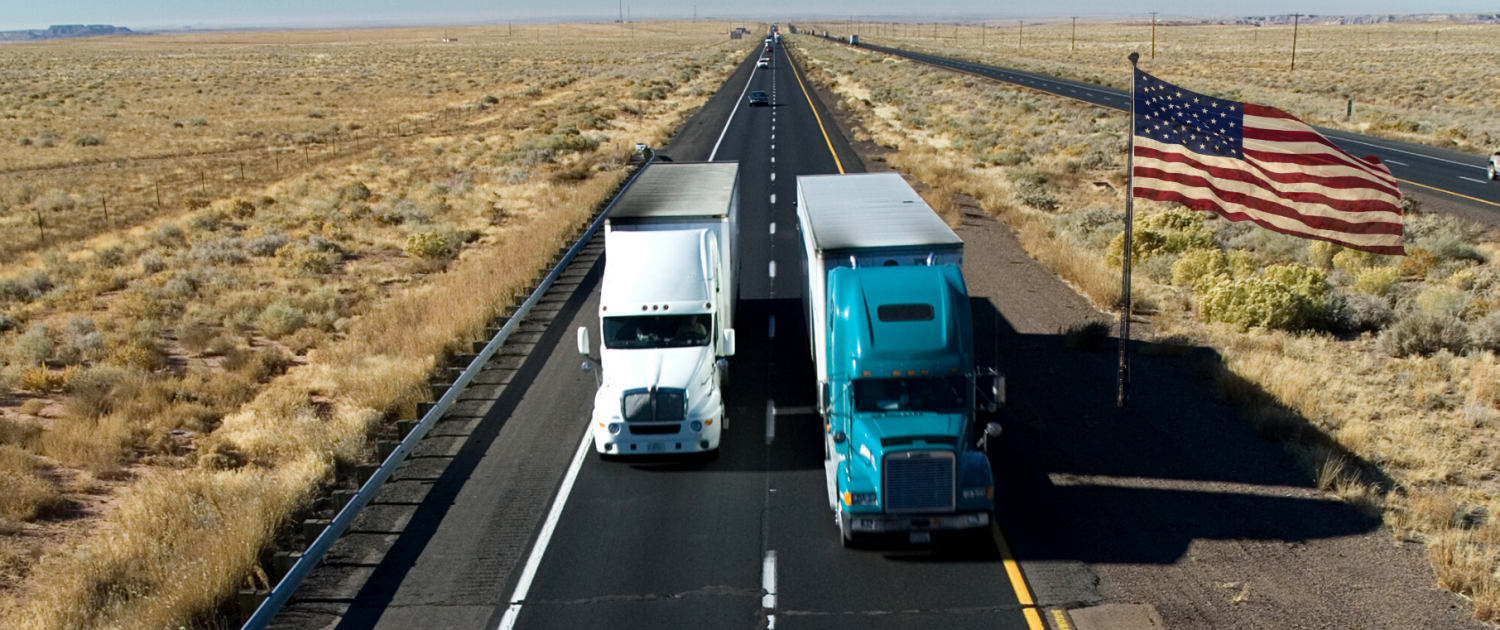 It is always a good practice to give thanks; this is the essence of Thanksgiving, anyway. This year, why not make the day of gratitude and generosity more meaningful by acknowledging the often unappreciated warriors on the road—the truck drivers?
Let's not forget that while we are busy planning and shopping for the Thanksgiving celebrations, truckers spend days away from their families to make sure store shelves are stocked with Thanksgiving favorites. They drive from one state to another—braving the weather and dealing with heavy traffic—so they could deliver your wants and needs.
If you could use some help in picking the best gift for a trucker this Thanksgiving, here are ten gift items to keep in mind:
Don't just give your beloved trucker a gift. Give him additional peace of mind knowing that he has a way of warning pedestrians when he's backing up to avoid mishaps. You can do this by gifting him with a back-up alarm that works well even under extreme temperatures. It is a good idea to get a back-up alarm that instantly self-adjusts to produce a sound that's louder than the surrounding noise. You also won't go wrong in getting a back-up alarm system that meets OSHA regulations.
There will be times when your trucker loved one will need to pull off some repair jobs and truck checks that will require some elbow grease. In such cases, leather work gloves come in handy. These are designed to keep your hands comfortable and protected, especially when using power tools and sharp tools. When buying gloves for your favorite trucker, choose one that provides superior resistance to puncture and abrasion. It's also a good idea to get a pair with an adjustable wrist as it offers the perfect fit and keeps debris and dirt away from the hands. You may also check if the gloves have a feature that provides durability and extra grip.
A seat cushion helps ensure that the driver will have proper posture while driving. It supports the backbone and relieves pressure from the spine over long drives. It also contributes to driving comfort, making long journeys less stressful and more enjoyable.
Car or truck air filters also make for a perfect Thanksgiving gift. For sure, the truckers in your life have their own car back home that could use some tender loving care from an innovatively designed air filter. It pays to buy an air filter with a highly reliable filtering media that could catch even the minutest air particles that may harm the engine. A reusable air filter will also save him bucks in the long run.
Gifting your favorite trucker with a roadside emergency kit is one of the best ways to let him know that you care about his safety. No matter how well maintained a fleet is, road mishaps are inevitable and sudden breakdown can happen in the middle of nowhere—right when he least expects it. A roadside emergency kit can be of great help in getting out of an adverse situation. Most kits contain a flashlight, utility knife, first aid kit, booster cables, breaker bar, tire pump, mallet or hammer, vice grip pliers, duct tape, gloves, safety flags and hazard warning signs, and many other items.
The streets and highways will surely be heavily trafficked not only this Thanksgiving but in the coming Christmas holidays as well. What could be a better way to show your appreciation to a delivery truck driver than to give him an extra pair of eyes on the road? Save him from possible mishaps by getting a mirror assembly that completely eliminates the blind spots around the vehicle. If the trucker often tows a trailer or is an outdoorsy type of person when he is not working, a towing mirror makes for a perfect gift. If he is driving a customized truck or vehicle, a custom mirror that matches the look of his rig is definitely a good buy.
Multitool
A multitool is one of the best gifts you can give to a trucker. It is particularly useful when carrying a toolbox is not practical or possible. This tool contains multiple small devices that can be used to achieve many different tasks. An example of this is the Coast LED 155 Multitool that includes spring-loaded pliers with wire cutter, stainless steel blade, built-in LED lights, scissors, Phillips and flathead screwdriver tips, cap lifter, wire stripper, and can opener.
One of the most useful tools a driver could have is a brake pad and rotor wear gauge. Remember that trucks rely heavily on an efficient braking system to run from point A to point B without getting involved in an accident or being a danger to the people and vehicles around them. The rotor and pad wear gauge provides the driver with an accurate measurement of the pad and rotor thickness, so it will be easy to know when it's time for a replacement.
Surprise your favorite truckers with something that they can use to protect the wheel hub in style. A set of beautifully crafted wheel hubcaps spells the difference between a dull-looking and eye-catching wheel. These add-ons come in many different sizes, styles, materials, and finishes, so there surely is one out there that matches the truck or vehicle of the person you are gifting them to.
Monitoring a commercial vehicle's tire pressure is vital for the trucker's safety. It is also important in preventing premature tire wear and tear that could result in a road mishap. This Thanksgiving, why not remind your beloved trucker to prioritize his driving safety by gifting him with a tire pressure monitor? It pays to get one with at least a one-year warranty and can be used in a wide range of vehicles under various weather conditions. A tire-pressure monitor that offers solar or USB charging is also a superb choice.
FinditParts is one with the world in recognizing truck drivers' contributions in making Thanksgiving the extraordinary day that it is. Experience the Black Friday shopping madness at our site and be awed by our great discounts on most of our products. This is because we want you to get your needed gift items for truckers without burning a hole in your pocket.
And to the hardworking road warriors of America, we, here at FinditParts would like to say THANK YOU! Drive safe and have a great Thanksgiving holiday!