10 Trucking Essentials Seasoned Drivers Say Are a Must-Have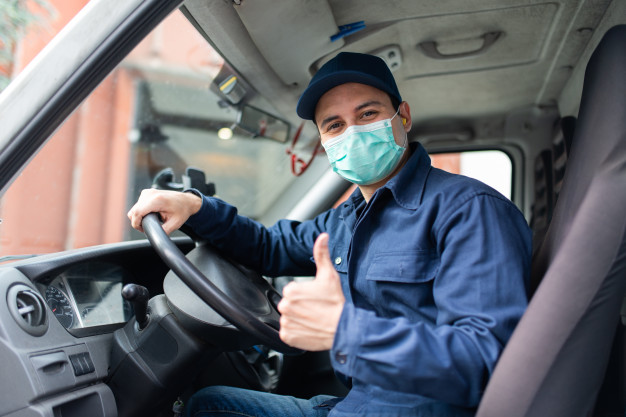 Image Source: Freepik
Long-haul trucking may be a lucrative career, but it is not for the faint-hearted. Truckers are expected to spend days or weeks away from home. And much of that time is spent on their own.
If you're a newbie driver, you might find the job a bit overwhelming. But, you can always turn to seasoned drivers for sound advice. They were once newbies too, so if there's anyone who better understands your situation and experience, it's them.
Seasoned drivers have learned through the years that to make long-haul trucking a lot more enjoyable, safer, and less stressful, they must always be ready on and off the road. Here are ten trucking essentials that veteran truckers say are a must-have before they hit the road:
GPS Device
Transporting raw materials and finished goods is one of the main responsibilities of a truck driver. To stay right on schedule, one must have a reliable GPS to know the exact routes to take, be updated on traffic situations, and be informed about bridge clearances or roadblocks so you can take a different route and stay on time. With all these benefits, a dependable GPS is surely a worthy investment.
Cell Phone Charger
Nothing can be more frustrating than a phone dying on you when you need to make an important call or are expecting a call from your company or loved ones. So before you hit the road, make sure to bring a cell phone charger and see to it that it works in your truck. It also pays to have a powerbank inside your bag just in case the charger fails to work.
Toolbox
Veteran truckers know too well that breakdowns happen—even at the most unexpected times and places. So they could never emphasize enough the importance of having a toolbox in your ride.
Among the most essential tools that you should have in your toolbox are tire pressure gauge, screwdriver, wrench set, pliers, brake cleaners, zip ties, hammer, and pocket knife. Don't forget to slip a trusty pair of work gloves too—you'll never know when you'll need to get your hands dirty just to get back on the road.
Emergency Kit
Other drivers call this kit a survival pack, a bug out bag, or an emergency preparedness kit. Although some trucking companies make sure there's one in their trucks, it may not include all the things you need. A good emergency kit should have non-perishable foods, bottled water, extra clothing, flashlight and spare batteries, jumper cables, emergency flares, and spare gloves, socks, and hat.
First-Aid Kit
Truckers working for companies may find their trucks already equipped with a first aid kit. But if yours does not have one or is inadequate, you can always get one with everything you need. A good first-aid kit must contain supplies—including bandages, gauze roll and pads, thermometer, antiseptic wipes, scissors, tweezers, cold packs, and other medical supplies—to treat most common injuries truckers encounter on the road.
Safety Apparel
Safety must always be a priority when working on your truck, either during daytime or nighttime. That is why you must consider bringing safety items, such as a hard hat, safety glasses, boots, coveralls, and raincoats, with you. A high-visibility safety vest is smart to have one too, especially when you need to do a quick repair job on your truck at night. This enhances your visibility to other road users.
Comfortable Clothing
Wearing tight or restrictive clothing during a long haul trip can be very uncomfortable. Make sure to pack comfortable trucking attire, including button-up shirts, jeans, t-shirts, shorts, and jogging pants. If the weather is a bit colder, you may opt for sweaters and jackets.
Off-duty clothes and running shoes are also necessary. And be sure to pack enough underwear to last throughout the trip or between laundries.
Personal Hygiene Items
Bringing personal hygiene items is highly necessary if you will be away from home overnight or for multiple nights. These include some of the basics: toothbrush, toothpaste, dental floss, body wash or bar soap, shampoo and conditioner, mouthwash, deodorant, and cologne.
However, with the current dangerous landscape the coronavirus has created, you need to add more items to the mix. These include personal protective equipment such as facemask and face shield, alcohol or hand sanitizer, and wet wipes to clean up between showers. These offer you protection as the constant contact with fellow drivers and customers, using multiple public restrooms in different rest stops, and using public showers heighten your risk.
Cleaning Supplies
Keeping your truck clean can help you stay healthy on the road, especially during this time of the pandemic. So be sure to have cleaning supplies, such as a handheld vacuum, paper towels, all-purpose cleaner, air freshening spray, dashboard conditioner, laundry detergent, and disinfecting wipes, on hand.
Cooler and Cooking Supplies
Eating fast food every day is not only expensive but also bad for your health. So, you might as well prepare your own food if you have the time. To stock on perishable foods and keep your beverages cold, you would need a small cooler. And to cook your meals, you would need cooking supplies, such as a small microwave, slow cooker, or an electric skillet.
Many seasoned drivers agree that you will find more items to add to this list as you travel. But for now, this checklist is more than enough to get you started. Being a long-haul truck driver may not be easy, but when you have these essential items with you, your life as a trucker will become a little less stressful, more interesting, and adventurous.