Rising Parts Costs Make Strategic Sourcing Critical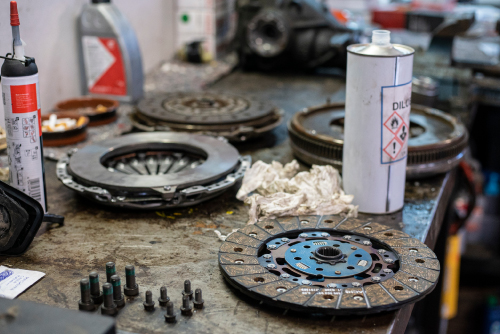 The good news is that uptime in the fourth quarter of 2021 was up with miles between breakdowns at the highest level in two years, according to the Decisiv/TMC North America Service Event Benchmark report.
The not so good news is the labor and parts costs increased during that same period. In fact, parts costs increased 2.7% during the fourth quarter and were up 8.8% year-over-year. The majority of repairs occurred in the power plant category (36.8%), followed by exhaust systems (14.9%) and brakes (5.0%).
Supply chain issues and inflation are the likely culprits for the increase in the cost of parts.
The increased cost of parts means that it is more important than ever to buy smart to ensure you are getting the parts you need when and where you need them. Start by leveraging the relationships you have with your long-time suppliers. Analyze your parts spend with each of your vendors to see which ones you are spending the most with and have conversations with them about how you can get to the top of their list of priority accounts.
Beyond that consider expanding your traditional network of parts sources. Contact distributors outside your normal area to see if they have the parts you need. Even if they don't deliver, it might be worth driving a few extra miles if you can get a needed part.
Another good option is online parts sellers. E-commerce sites tend to have both wide and deep parts inventories and you may have success locating parts through these sites. Choose sites that specialize in medium- and heavy-duty truck and trailer parts because they are likely to be able to provide you with any technical assistance you need in securing the right part.
Consider switching to private label parts — especially for older assets. These parts usually fall in the "good" level of a good-better-best scale and are well-suited for assets you've had to extend the life of because of current supply chain shortages impacting new vehicle production.
Experts are predicting that supply chain shortages will continue throughout the year which means it's unlikely parts pricing will come down. However, by leveraging existing parts suppliers and expanding your parts purchasing network to include online parts vendors you can help minimize parts costs.