5 Commercial Vehicle Trends to Watch Out For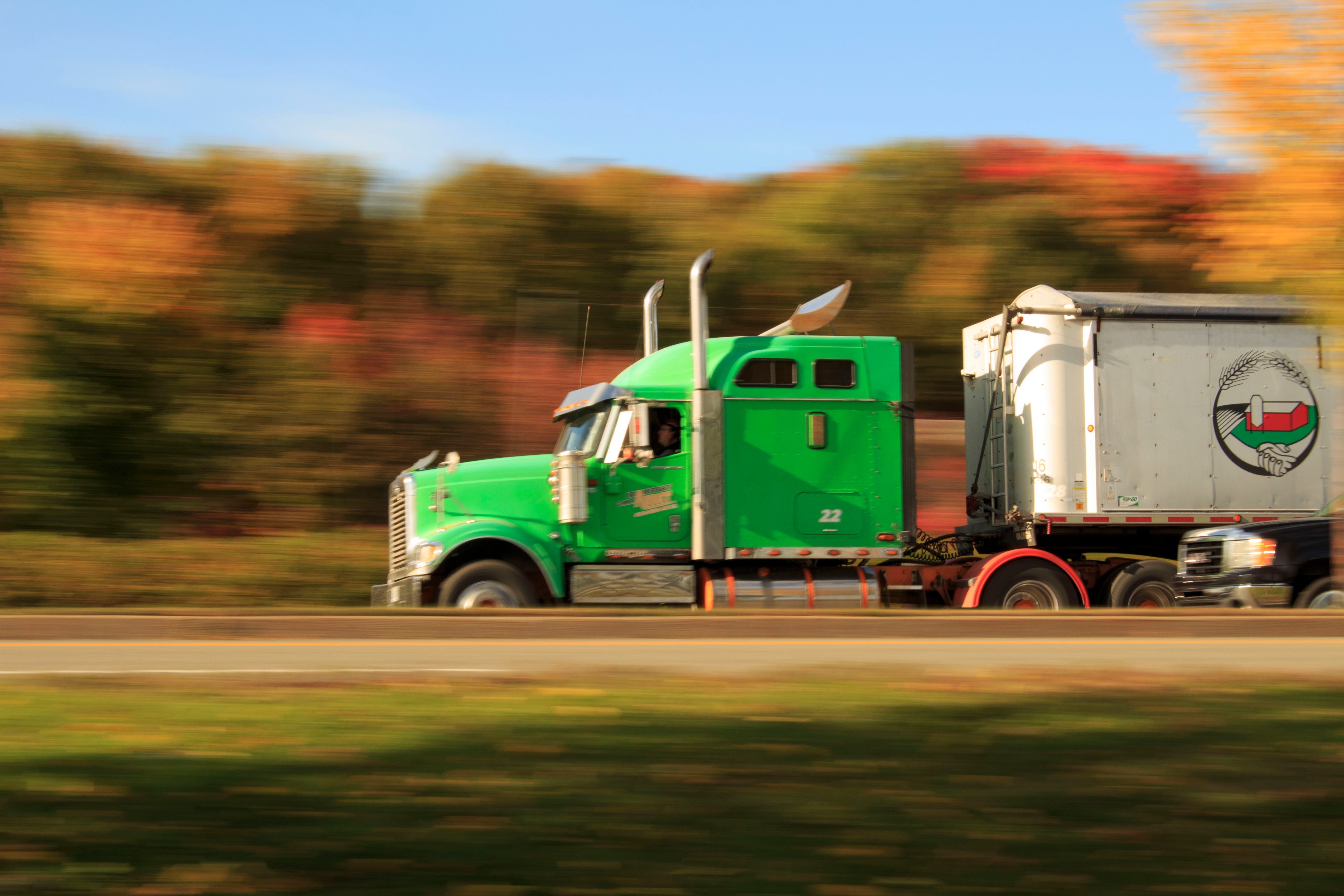 Image Source: Canva
2020 has been a challenging year for truckers. The COVID-19 outbreak and the government's efforts to contain it have resulted in sudden, significant changes in how we work. At the same time, the resulting economic recession and the growth of e-commerce have greatly influenced how we do business with one another.
Many of the changes that have occurred within the trucking sector are expected to pass quickly as communities start to reopen and businesses get back on their feet. But, some changes will remain in place for years, if not decades, to come. The pandemic's effects on commercial transportation alone are crystal clear. However, industry experts say the fluid situation makes it extremely difficult to determine what the trucking environment will look like in six months, although long-term trends are already starting to take shape.
Knowing what truck and commercial vehicle trends to watch and how they affect everyone is crucial to growth in a highly competitive industry. In this guide, we break down some of the key trends that will shape the future of the trucking industry.
Stronger health and safety protocols
Arguably, one of the biggest changes brought upon by the pandemic is putting workers' health and safety in top priority. Essential employees are taught about proper hand washing and disinfecting procedures, social distancing protocols are put into place, and remote work is implemented for the back office personnel.
Commercial truck drivers, however, faced heightened safety protocols that go beyond the standard societal norms. With a higher than average age demographic than other professions and increased likelihood of pre-existing conditions such as obesity and heart disease, drivers are at a higher risk of severe illness should they contract COVID-19. This is not lost on carriers, who have already taken precautions to protect a core segment of their workforce. These include providing drivers and on-site employees with face masks, gloves, and other personal protective equipment, checking temperatures before being allowed on site, and instructing drivers to stay in the cab while trailers are emptied or filled. Paperwork may also be reduced to further limit interactions between the driver and the rest of the workforce. Analysts predict these practices are to remain in place indefinitely until a vaccine becomes available.
A tougher market (in the short term)
Although analysts already have a bleak economic forecast for 2020 and 2021, the public health crisis from COVID-19 has exacerbated its effects. This is not lost on the transportation sector, which is already seeing the market drop of up to 50%. With the steep drop in consumer spending due to the economic shutdown and high unemployment, experts foresee a drop in freight demand for non-essential goods. This, in turn, could lead to what industry insiders call a "perfect storm" of bankruptcies and consolidation due to the razor-thin margin of business and huge amount of liabilities and commercial transportation companies.
Thankfully, there is hope on the horizon. According to the International Monetary Fund, global markets will see a strong rebound in 2021, leading to increased freight volumes and tighter carrier capacity. Consequently, freight rates are also expected to increase. While carriers must make an effort to stay afloat during the crisis, experts also recommended planning for growth in the coming years.
Demand from e-commerce is rising
While Amazon grabbed headlines in 2019 with its new Arlington headquarters, the e-commerce giant's announcement to roll out its own branded line of semi-trucks that same year flew mostly under the radar. Though it may not be as newsworthy, Amazon's decision to beef up its own logistics division is a clear indication of the rapidly rising demand for trucking and transportation support by e-commerce companies. With more consumers using online stores for their shopping needs, especially during the recent pandemic, the demand for transporting goods has skyrocketed.
The growing demand for e-commerce has also led to Amazon and other distributors to add more locations across the country, resulting in shorter travel distances per driver and improved delivery times. This means potentially better hours and pay for truck drivers as well as an increase in day drive shifts rather than overnight and long-term hauls.
More companies are buying electric fleets
More retailers and shipping companies are placing large orders of electric trucks for beverage routes, last-mile delivery, and short-haul distribution. Last year, Amazon ordered 100,000 Rivian electric vans as part of its Climate Pledge initiative, followed by another 1,800 vans from Mercedes Benz this year. UPS, FedEx, and DHL have also followed suit with their own purchases of electric trucks, while Anheuser-Busch made headlines in 2018 for ordering 800 hydrogen-electric, zero-emission semi-trucks, one of the largest orders of its class in the U.S., from the startup Nikola Motor Company.
Major automakers are also gearing up to bring more electric trucks into production over the coming years. Volvo launched its pilot program for its VNR electric class 8 heavy duty trucks earlier in February, and it aims to release a limited run in the U.S. later this year. In March, Daimler Trucks North America announced more electric Freightliner heavy duty trucks deliveries as part of its customer testing in North America. It pledged to have more than a dozen different customers testing the vehicle by the end of 2020.
Increased reliance on data
From analyzing dashcam data to finding more efficient ways to load trailers, telematics and data analytics are seeing increased use in the trucking industry. These are often coupled with artificial intelligence (AI) programs, which trucking companies are already using for predictive fleet maintenance and to analyze driver behaviors in real-time. These data can also be sent and reported in real-time through the fleet's asset and cargo database, eliminating the need to pull out reports by hand.
Blockchain—a shared digital ledger where transactions can be made and assets tracked—is also making inroads in the trucking industry. In 2018, a consortium, including large industry players such as UPS, Saleforce, and Don Hummer, was created to find ways to apply blockchain to make trucking more efficient. Startups, such as dexFreight, have also begun to roll out blockchain-based shipments using smart contacts, while in late 2019, Walmart launched the world's largest blockchain-based supply chain in Canada.