5 Best Ways to Celebrate National Truck Driver Appreciation Week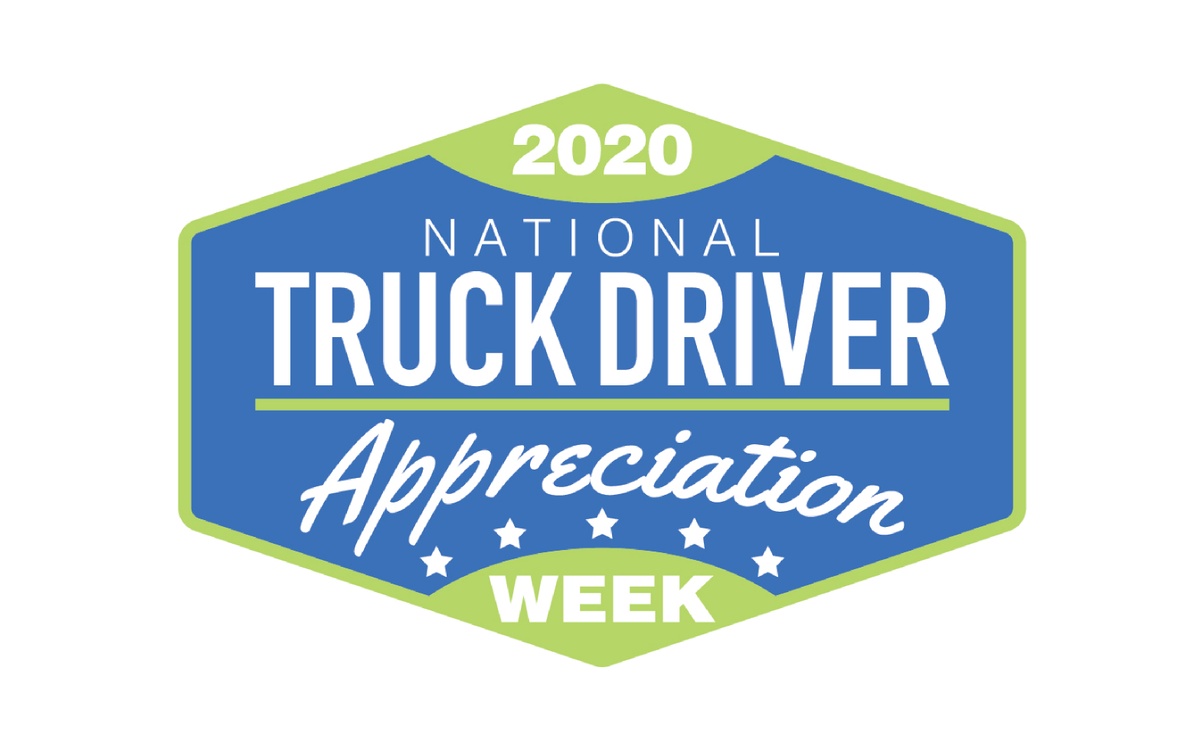 Image Source: trucking.org
The National Truck Driver Appreciation Week is just around the corner. This year's festivities will kick off on September 13, 2020, and these will carry out through September 19. During this week, the American Trucking Associations usually spearhead a series of events and programs aimed to recognize and celebrate the hard work commercial motor vehicle drivers perform day in and day out.
If you are managing a fleet and running out of ideas on how to show your appreciation for the people that help keep America's economy rolling during this pandemic, here are some helpful ideas to keep in mind:
1.
Thank and treat a truck driver.
There are a lot of ways to express your gratitude to the road heroes of today. You can do it in simple yet powerful ways, such as handing out a hand-written 'thank you' note. While you can easily copy a message online and have it printed, hand-written notes have more impact and can make your drivers feel that their hard work doesn't go unnoticed. It is wise to personalize your message for each driver and cite why you are grateful to each of them. Knowing they are highly appreciated can boost your drivers' morale, making them happier in performing their day-to-day tasks. It can also strengthen your bond with them.
Another excellent way to thank your drivers is to spoil their tummies. Remember that food tastes better when it's free, so it's good to give them free meals during the said week. You can take your treat up a notch by cooking and serving your drivers. But if they are heading out for a long drive, packed meals coupled with fresh fruits for them to snack on would be fine. If you don't have time to cook, you can opt to hand them free meal coupons or meal allowances that they can use to redeem or buy a sumptuous meal in their favorite diner or truck stops.
2.
Let the truckers celebrate their day with their family.
What could be a better way to treat your drivers than putting their families into the mix? Long-haul drivers spend long hours or days on the road, away from home, so any time they get to spend with their families and loved ones is undoubtedly valuable for them.
Why don't you make the most of your drivers' time by inviting their families and treating them to a buffet-type dinner? You can organize a social night with festivities, raffle prizes, and games, giving each family chances to win prizes. With great food, photo opportunities with families and co-truckers, and local entertainment, you can make your drivers let loose while showing them that you appreciate not only them but their families as well. This will also help improve your relationship not only with your employees but also with their loved ones.
Alternatively, you can reward your drivers with memorable experiences that they can share with their loved ones. Giving out tickets to family-friendly events, such as movies, concerts, or sporting events, is a great idea. You can also give out gift certificates to local restaurants.
3.
Surprise your drivers with rewards and awards.
If you are looking for a surprise with the most impact on your employees, it pays a lot to give them what they really want. You can make this happen by letting them choose the award of their liking. How about giving out gift certificates that they can use in supermarkets and malls to buy what they need for themselves or their families?
Surprise your drivers with things that will make a difference in their lives and job performance. Whether it's a modern gadget or an up-to-date truck device, it would be of great help to them as long it can improve their personal and professional services while they're on the road. Some fleets use a values-based incentive program wherein drivers are rewarded with a fixed number of points that they can use to redeem the award of their choice.
4.
Prioritize your driver's health.
The driver's job is physically stressful. Spending long hours on the road can eventually take a toll on the drivers' physical and mental health, so many drivers appreciate it when their fleet companies show real concern about their employees' health. This can be done by having formal weight loss and wellness programs, gym access or memberships, and on-site health and fitness coordinators. It also pays to have on-site health and dental clinics at your terminals and provide drivers with equipment for in-cab cardio and strength training.
Fleet managers like you can also offer exercise suggestions that fit the truckers' long driving hours schedule. Try to introduce stretching programs that they can do while resting on the roadside. During your safety meeting, invite a professional who can demonstrate proper stretching. It is also a big plus if you can encourage your drivers to stop smoking. Reward those who have already quit or those drivers who have never smoked.
5.
Give the truckers 'thank you' gifts.
If you are short on budget to host social events for your truckers, you can opt to give them some 'thank you' gifts. Giving them things that are useful in their day-to-day driving lives shows that you understand their daily battles. Among the practical gift ideas for drivers are truck route GPS or app, personalized mud flaps, daily planner and organizer, portable refrigerator, and first aid kits.
Are you looking for more ways to help celebrate or reward your favorite American truckers? You are in luck! This coming Truck Driver Appreciation Week, FinditParts is one with you in showing gratitude to long-haul truckers and improving your employee engagement and recognition by giving out discount coupons and price markdowns on most of our products.
Check out our inventory for the best gifts you can give to your drivers, such as pressure-relieving seat cushions, truck mattresses, electric blankets, wireless Bluetooth headsets, XM satellite radios, truck atlas, and a lot more. Since we are still battling the Covid-19 pandemic, you may want to consider gifting your fleet drivers and employees with sanitizing kits, gloves, PPEs, masks, or face shields from us.
Have a happy National Truck Driver Appreciation Week! See you there!