5 Clever Ways to Thank a Trucker this National Truck Driver Appreciation Week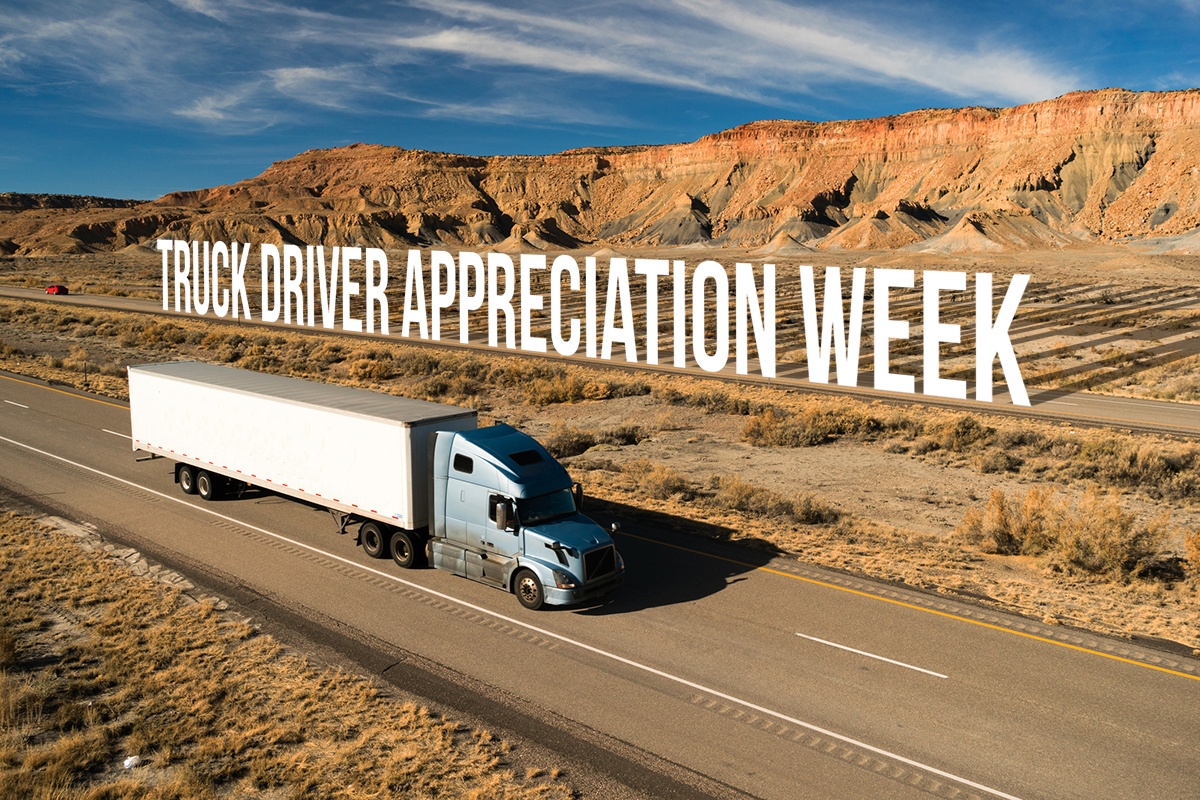 Image Source: https://www.drivesafeonline.org/
As the country grapples with the COVID-19 pandemic, the trucking industry takes the lead in moving America's economy forward. Truck drivers risk their health and do the tough job of delivering medical supplies and equipment to hospitals and essential goods to stores and groceries. Their crucial role as front-line responders to the pandemic gives us more reasons to celebrate this year's National Truck Driver Appreciation Week (September 13-19, 2020) their sacrifices and hard work.
If you are looking for smart ways to make every day of the Truck Driver's Appreciation week a good day for drivers to haul freight, here are some ideas that you can consider:
1.
Say a prayer for the truckers.
What could be a better way to thank the country's unsung road heroes than to pray for them? Now, more than ever, we must thank God for these men and women for trucking on down the road while most of us stay at home. Despite the Covid-19 scare, our truckers continue to drive the country's economy forward by making sure foods, medical suppliers, and other essential products are delivered on time. These road warriors need a lot of prayers and respect, especially with all the risks they face on a day to day basis.
If you have trucker friends or relatives, you can start by saying a special prayer for them. Since you know them personally, it is possible that you understand their health condition and you know the desires of their heart. After dedicating a prayer for them, you can pick random truckers you see on the road and pray for them as well. You will find a collection of prayers that you can dedicate to drivers online. Some sites even recommend helpful verses to serve as your guide when praying for the truck drivers.
2.
Be considerate and well-mannered on the road.
During the National Truck Driver Appreciation Week, the best way to show how grateful you are to the trucker is to give them courtesy on the road. While it is a part of being a responsible driver, it will not hurt if you become a little more patient and considerate towards truck drivers his week. Observe how frequently they are honked at, cut off, or put in a risky situation just because another driver is in a hurry. Don't be like them. While on the road, try to thank the truckers by keeping enough distance and being courteous.
3.
Post a message of thanks using the hashtag #ThankaTrucker.
Another way to extend your sincere appreciation to truck drivers across the country is to take it to social media. Why not make a post dedicated to truckers and coupled with the #ThankaTrucker hashtag? This hashtag has been recurring in social media's top trending topics since the pandemic commenced. Through this, long-haul drivers finally got their much-deserved, long-overdue recognition.
The #ThankaTrucker hashtag is used not just by Americans but also by many establishments and Federal government offices in expressing their gratitude to truckers. If you don't have time to mount surprises to your trucker friends and loved ones, compose a heartwarming appreciation message for them and post it on your Facebook, Twitter, or Instagram account. Don't forget to put the hashtag #ThankaTrucker.
4.
Treat a trucker with a sumptuous meal.
Some Americans who have spare cash go the extra mile in thanking truckers since the onset of the pandemic. They join the Treat-a-Trucker initiative, a thank-a-trucker spin-off that aims to provide drivers with food while they are on the road. Many of these citizens prepare home-cooked meals, pack them, and hand them out to the truck drivers passing by their area. Some generously sponsor complimentary grab-and-go meals for truckers at truck stops or diners frequented by long-haul drivers.
Why not hop on the bandwagon this National Truck Driver Appreciation Week? You can hand out packed snacks or lunch plus healthy refreshments. If you don't have time to cook and pack meals, you can opt to give out free food coupons. It is also a good idea to treat drivers to a free coffee. If you have other friends or colleagues who want to join you in this cause, you can set up a tent on a safe side of a highway and encourage drivers to drive through and pick up their free food.
5.
Support organizations that help truckers.
You can also express your appreciation to truckers who offer excellent service to the people by paying it forward. Besides sending your favorite drivers with "Thank You" notes and gifts, you can take your show of gratitude up a notch by contributing to several organizations dedicated to helping truckers in more ways than one. Among the charities you can give donations to are:
Truckers Emergency Assistance Responders (T.E.A.R.)
This is a non-denominational nationwide 501(c)(3) charity relief fund aimed to help truck drivers who need immediate assistance due to accident, wage theft, weather, carrier abandonment, carrier retaliation, illness, or injury that leaves a driver in sudden distress.
St Christopher Truckers Relief Fund (SCF)
The S.C.F. is a 501(c)(3), truck driver charity that assists over-the-road and regional semi-truck drivers and their families in case of an illness or injury within the last year, causing the driver to be relieved from work. The S.C.F. also offers several programs that will benefit professional drivers and the entire trucking industry.
This organization upholds respect and dignity for the North American truck drivers. An I.R.S. recognized 501 (c) (3) Charity Organization, Truckers Mile Finale serves truck drivers and their family at home when tragedy happens.
We here at FinditParts are also doing our share in expressing appreciation to truck drivers by offering a 10% discount on all our products. Yes, this is a sitewide price markdown, so don't think twice in browsing our product offerings. Grab this chance to get that gift you're eyeing for your driver loved ones or friends and surprise them this National Truck Driver Appreciation Week.
Have you done random acts of kindness to truck drivers before? Please share your story with us by writing them in the comments section below.