The Secret Advantage Parts Pros At Truck Dealers Are Raving About For Outside Purchases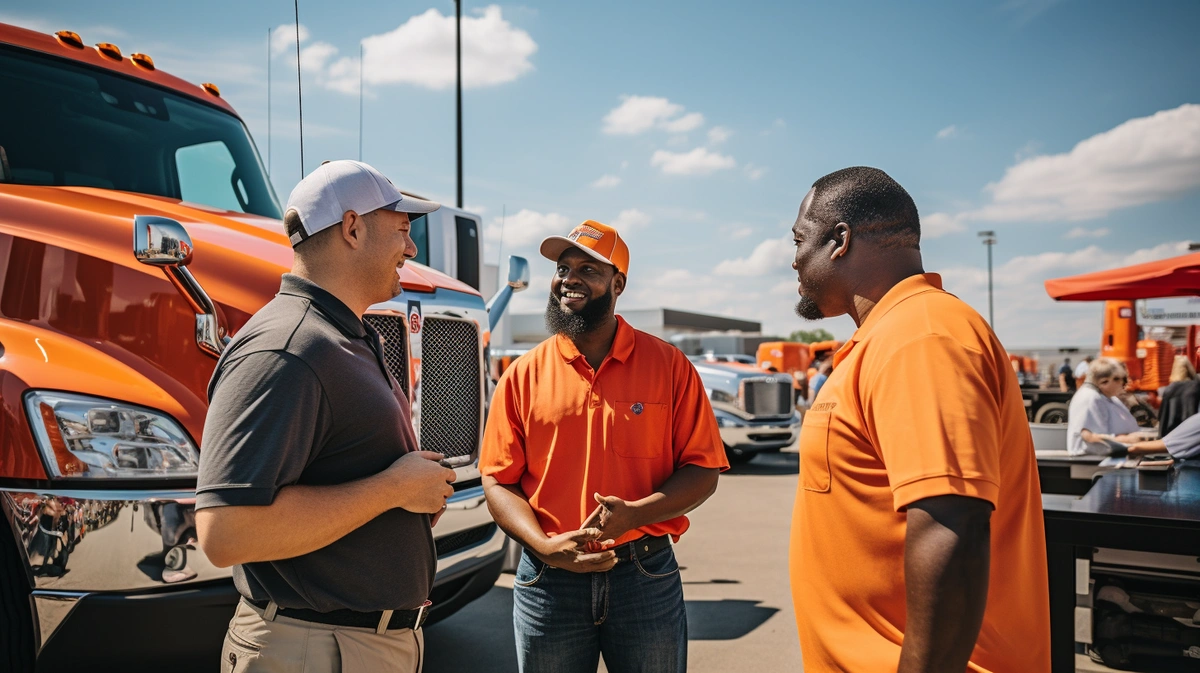 The Heart of the Heavy-Duty Parts Industry
​​In the world of heavy-duty parts, efficiency, and customer satisfaction are paramount. At the core of the industry lies a crucial mission - to keep trucks on the road and our society running smoothly. But to thrive in this demanding arena, access to a robust supply of parts is needed. This is where America's largest interconnected truck parts supply chain comes into play. And who better to trust than FinditParts, your one-stop shop for all things truck parts?
As FinditParts CEO and Founder, David Seewack, would tell you, "Our goal is to deliver the broadest range of parts for parts professionals as quickly as possible. We know that if you are a parts manager or counter person, it is all about serving your customers effectively."
The Challenge: Pursuing an Outside Purchase
As a parts professional, one of the more time-consuming aspects of the job is tracking down parts you don't have in stock when a truck is down. What happens when parts pros have to pursue an outside purchase?
Well, that's when the industry's creativity and determination kick into high gear. While all aim to satisfy our customer's needs, there's a big challenge - warehouse space. With an abundance of vehicle models, gear types, and fleet variations, stocking enough inventory is almost impossible.
A Wider Supply Chain: The Key to Success
John Conte, our VP of Supply Chain, points out that having a wider supply chain – the ability to pull those parts to satisfy customers – is a key to success. It's about having a wider net to cast and being able to meet the needs of diverse customers, from fleets to repair shops and owner-operators.
The Power of a Digital Warehouse
And sometimes, that wider net takes a digital form. At FinditParts, we provide you access to America's largest truck part supply chain. Our platform can transform the tedious task of making multiple calls to source a single part into a few clicks on our site. Why not start your search with us today? This streamlines your workflow, frees up more time to engage with customers, and, ultimately, boosts revenue.
Double the Benefits: Sourcing and Selling Parts on Our Platform
Not only does our platform help you source parts, but it also opens up your inventory to the same vast network allowing you to sell more parts. The two-way nature of our platform lets businesses help each other in meeting customer needs, without the need for direct competition.
Unlocking Dormant Inventory: A New Way to Meet Demand
Consider this: what if your warehouse contains a part that has been sitting on the shelf for months but is needed by someone else across the country? This is where we step in and unlock that dormant inventory. We expose your inventory to the world, making it possible to sell parts that might otherwise sit unused. So if you're ready to sell more products, fill more orders, and move your inventory, then it's time to check out FinditParts.
We're Here to Help You Find the Right Part
For those needing help looking for a part, our customer success department is always here to assist you. Picture this: You're searching for a part but aren't quite sure which one it is. You reach out to our team and you're quickly connected with a knowledgeable associate who asks the right questions and locates the exact part you're seeking.
Join the FinditParts Supplier Network: A Partnership for Growth
If you are someone looking to join the FinditParts supplier network, email us at partspro@finditparts.com where you can look forward to engaging with a knowledgeable member of our supply chain team who can confidently walk you through the process of setting up a partnership with FinditParts.
Feel free to check out our various parts categories for that next hard-to-find part you're looking for. Your journey to part-finding success begins with us. Welcome to FinditParts.
Explore Our Latest Blog Posts
For more insights and advice, don't miss our recent blog posts:
Turbocharge Your Parts Hunt: FinditParts Empowers Parts Pros with Lightning-Fast Search and Access
The Dawn of a New Era in Heavy-Duty Parts Marketing: FinditParts and The Heavy Duty Parts Report
Stay Connected with FinditParts
Follow us on our social platforms to stay up-to-date on the latest news, tips, and offers: