Upgrade your Commercial Vehicle with Functional Features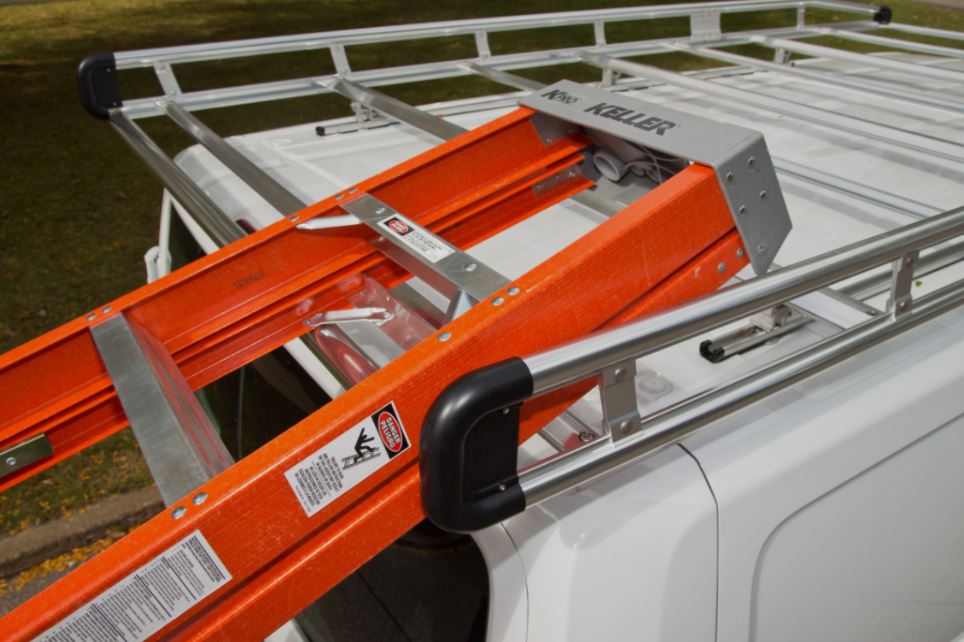 When people think of a working vehicle, a commercial vehicle usually comes to mind. That's why truck manufacturers make sure their vehicles are built with efficiency and high performance in mind and are made tough to stay on the road longer. From the exterior to the interior components, all are carefully designed and engineered to ensure they perform well at all times.
However, if you are a fleet owner or operator, you can always do more to maximize the use of your commercial vehicles. And one way to do that is to upgrade them with functional features. There are so many different components and accessories that you can use for the upgrade. You just have to choose the one that best fits the needs of your fleet and your drivers.
Ladder Racks
If your commercial vehicle requires hauling a ladder to complete jobs, then you know exactly how dangerous, tiring, and difficult it is to load and unload the ladder every time you need it. This is especially true for vehicles used by construction contractors, carpenters, plumbers, and many other professionals of various niches. To save you the hassle and keep the ladder safe and secure while driving, why not upgrade your commercial vehicle with a ladder rack?
Mounting a ladder rack to the top of your vehicle adds more potential or usability. This allows the ladder or other materials to be secured to the outside of the vehicle during transit. Here are three good reasons why you should add a ladder rack to your commercial vehicle:
It provides more cargo space.

A ladder rack is an effective way to increase space inside your vehicle. Since it is mounted on top of your truck or van, it eliminates the need to store the ladder inside the vehicle, freeing up space that can be used for other purposes.

It makes jobs easier.

Ladder racks make loading, transporting, and unloading a ladder a lot easier and more streamlined. This results in increased efficiency and productivity.

It helps reduce the risk of injury.

You don't have to haul the ladder in and out of the vehicle with a ladder rack. This reduces the risk of back injury and makes loading and unloading the ladder safer.
Heavy-Duty Floor Mats
Commercial vehicles are used primarily for transporting goods and other heavy objects from one place to another. Without the right floor mats, these heavy objects can put a dent in the regular metal bed that trucks come with. So, to keep the truck bed safe, why not invest in heavy-duty floor mats that are twice as stronger and durable as the standard mats?
Heavy-duty mats are usually made of premium-quality rubber that is shock absorbent, dispersing any physical impact from heavy objects like oversized boxes, barrels, crates, furniture, and more. Rubber is also known for providing naturally enhanced grip and traction of the objects on top of them. So these heavy-duty rubber floor mats help prevent your cargo from moving around or falling while in transit.
But aside from impact protection and excellent traction-enhancing capabilities, rubber mats are also highly effective at resisting water. Moisture is often a cause of concern in commercial vehicles that regularly transport water and other liquid items. Heavy-duty rubber floor mats can help prevent this since their rubber content is heavier and thicker than most standard mats.
Auxiliary Fuel Tanks and Toolboxes
Commercial vehicle drivers know exactly how important it is to be always right on schedule. They are very aware that even just an hour's delay in delivering goods can cause a significant loss during peak hours. So, to save time from gas stops, why not add auxiliary fuel tanks?
Auxiliary fuel tanks are a great way to extend your trips further and have a reserve of fuel at all times. These save you a great deal of time and hassle, especially when you are constantly moving from one location to another. And if you also prefer multi-functional accessories, you can always get one with a built-in fuel tank toolbox on the top. This is ideal for those who want to maximize the space and functionality of their vehicles.
Custom Shelves
Not all commercial vehicles are the same. So, if you want an efficient cargo management system for your fleet, you can always go for custom van shelving. Custom shelves are built to hold belonging or valuables and keep them organized and secured, whether the vehicle is in transit or not. They are custom made to ensure they fit the required space perfectly and add enhanced appeal to the inside of your vehicle.
Hitches and Towing Accessories
Whether your truck hauls a trailer, a boat, or something else, it pays to invest in high-quality hitches to get the job done as efficiently as possible. If multiple hitches are compatible with your vehicle, a higher-rated hitch makes the best option to maximize its towing potential. This is especially useful if you frequently tow heavier trailers and other heavy haulers. And while at it, why not add a large hitch receiver too?
Now, if you'll only be towing a light-duty trailer, you might as well stick to a smaller trailer hitch. Hitches are usually made vehicle-specific, so you can always find the exact hitch that best meets your needs. You can also go for various towing accessories, such as tow bars and tow dollies, to maximize your truck's towing capabilities.
Are you interested in upgrading your commercial vehicle with any of these functional features? FinditParts has got a wide selection of ladder racks, floor mats, hitches, and other trailer parts and accessories available at competitive prices. We are the leading online supplier of heavy duty truck and trailer parts from various brands like JJ Keller, Buyers Products, Weatherguard, Kargo Master, and more. Shopping with us is easy. With our quick lookup by part feature, you just have to key in the part number, keyword, or cross-reference of the part you need, and the specific search result will be in front of you in seconds. Should you need assistance, our friendly and knowledgeable customer service representatives will be glad to help you.