Trucking 101: How to Choose the Best Truck Stop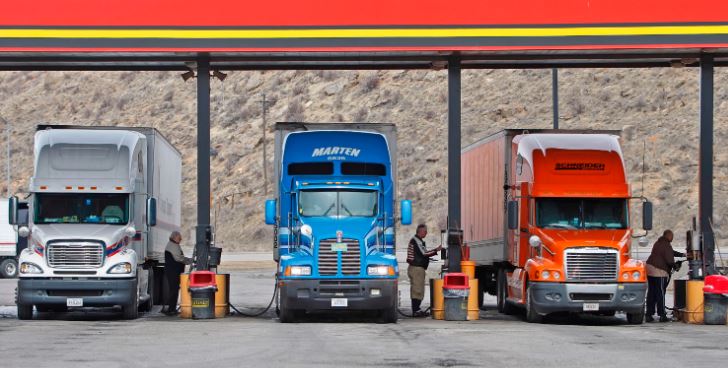 Long-haul truckers are expected to spend days or even weeks away from home, as the trip is too long to be made in a day. Because their job requires long hours behind the wheel, getting enough rest or sleep, taking regular breaks, and eating a healthy diet are crucial to functioning at their best. And since they are far away from home, there's no better place to get these than the nearest truck stop.
Ample-sized parking lots, clean and reasonably well-maintained facilities, restaurants with a variety of healthy food choices, and competitive fuel prices—these are just some of the conveniences expected in a truck stop. However, not all truck stops are created equal. In fact, some of them turn out to be truckers' biggest disappointments.
So, where should you get the best service after being on the road for so long? Here are some tips to help you decide where your next truck stop will be:
Check out the prices of fuel.
If the main reason why you're stopping is to refuel, then check out the fuel prices. Most truck stops offer competitive fuel prices, but there's always one that has cheaper fuel than the others. It's a good idea to choose this truck stop to enjoy savings.
However, if you are stopping not just to refuel, then it's more practical to choose a truck stop based on its amenities instead of just looking at its fuel prices. The time you save from looking for another stop with the exact services you need can compensate for the fuel price difference.
Consider the parking lot setup.
Parking a truck is not as easy as parking a smaller vehicle. So, when choosing a truck stop, be sure to consider the parking lot setup. A good truck stop often has a wide parking lot, allowing drivers to maneuver their trucks easily.
Also, make sure to check how safe the parking area is before stopping, especially if you are considering parking overnight. You don't want to put your safety at risk while resting inside your cab or losing cargo while you are out to eat or take a shower.
Know the services you need.
Are you stopping just to grab something to eat and refuel? Or do you plan to take a shower and rest for a few minutes? If you are planning to do more than just eat and refuel, then you might as well consider looking for a truck stop that offers more services, including free showers, a trucker's lounge with charging stations and free Wi-Fi, and a laundry service.
As a trucker, you know very well how crucial it is to be on schedule. If you know the services you need in advance, you avoid stopping at a rest area that offers limited services. This helps you stick to your schedule while getting the exact truck stop services you need to give you that much-needed boost for the long trip ahead.
Stick with a major truck stop chain.
If you're after more services, then you might want to consider stopping at a major truck stop chain. It usually offers higher quality fuel, cold drinks, hot food, clean restrooms, and other conveniences that most individually-owned truck stops don't offer. And if you are a frequent customer, you may take advantage of its membership card that gives discounts and other benefits.
But aside from the benefits mentioned above, choosing a major truck stop chain also means getting access to a wider parking area. Chain stops are usually larger, so they can accommodate more trucks than independently owned truck stops.
Follow your gut instinct.
Let your intuition guide you. If you don't feel good about the truck stop at first look, then follow your gut instinct. Sometimes that bad feeling can save you from having a bad experience in that truck stop.
There are many truck stop options ahead, so move on and find another one that you feel is a better choice. Be mindful of that inner voice that does a better job choosing the best truck stop that will meet your specific needs.
A truck stop can be a trucker's worst nightmare or best friend. So it's really important to keep these tips in mind when choosing your next truck stop. If you are not certain about your pick, you can always ask your fellow truckers about their opinion. Or better yet, seek their recommendations and start from there.
FinditParts knows how crucial the jobs of long-haul truckers are. So for your trucking comfort, safety, and convenience, we offer a wide assortment of products for your heavy duty truck and trailer parts needs. Whether you need brakes and wheel ends parts or essential components to keep your suspension and steering in the best condition, we've got you covered. Feel free to shop with us now!