Truckers Share What Their Day Is Like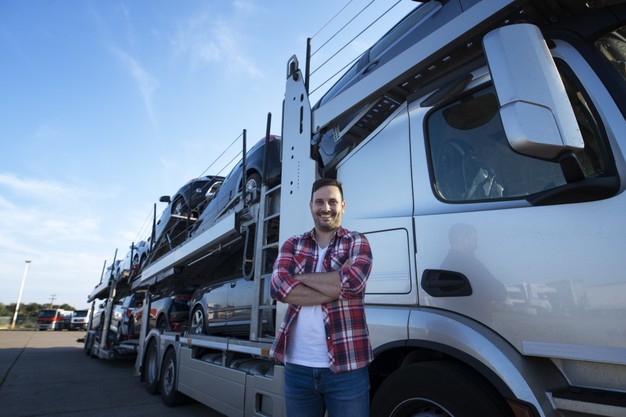 Image Source: Freepik
A trucking career is not for everyone. But if you are well-prepared and knowledgeable about this job before starting, it can be an excellent career choice. Not only is it stable, but it can also provide you with a steady income and more room for growth since the industry is growing.
One way to prepare yourself for the job is to know what a typical day for a trucker is like. The more you know about how truckers go about their day-to-day tasks, the easier it will be to tackle the challenges that lie ahead once you are already starting a trucking career. Here are a few scenarios in the life of a truck driver shared by no other than veteran truckers:
Getting up early
Most truck drivers start their day really early. They get up and get on the road as early as 3 AM to 5 AM to ensure they stay on schedule even if they encounter roadblocks ahead. This was a struggle at first, but they got used to it as the days passed by.
Before truckers get on their rigs, they usually do a quick inspection of their vehicles and complete any required logs. They inspect the truck's tires, fluid levels, lights, windshield and windshield wipers, mirrors, brakes, and doors and locks. They also check weather and route conditions before hitting the road to make adjustments if necessary.
Once everything is in ship-shape, drivers start heading down the road while staying alert for possible causes of delay, including accidents, slow-moving vehicles, and unexpected traffic jams. They are expected to deliver the load they're carrying right on schedule, so they make all the efforts to get to their destination on time.
Working long hours
Truckers work long hours and travel huge distances to haul everything across the United States, keeping shelves stocked with foods, essential goods, medical supplies, and more. Although the actual length of the workday varies per driver, the Department of Transportation allows only a maximum of 11 hours per day, which must be completed within a 14-hour window. Drivers are also expected to cover at least 500 miles per day, which has to be carried out no matter the weather or traffic conditions.
A lot of veteran truck drivers shared that at some points in their trucking career, they had to push themselves beyond the limits just to fulfill their duties. And after years of working countless hours, they realized that the good money earned made no difference and that they would never recommend the trucker's life to anyone.
One veteran trucker even said, "You want to drive, go ahead. You're never going to have a girlfriend. If you have a boat, you're never going to put it in the water. You're going to have a nice car you never drive. You'll pay off your house but have toys you never use."
Spending the night anywhere but home
This is especially true for long-haul or over-the-road (OTR) drivers. When it starts to get dark, truckers often already have an idea where their day will end. Since they are far away from home, they have no other choice but to look for a place to pull off and rest.
Most trucking companies equip their trucks with a sleeper, so drivers have the option to spend the night in their truck. All they have to do is look for a safe, well-lit rest area or a truck stop along their route. From there, they can have dinner, call home, reading or completing paperwork, and spend the rest of the evening getting a good night's sleep.
Sleeping inside the truck can be comfortable, but it has health consequences over time. One trucker who spent a great deal of time living in his truck said, "You're always around diesel fuel. You're always parking at a rest stop or at a truck stop, where trucks are idle. I didn't realize it until I went out on my own, came home, took my clothes off, took a shower, and went to bed. The next day I went into the bathroom and the smell of diesel just knocked me over. It was coming out of my clothes."
The life of a truck driver can be really challenging, considering that you have to spend the majority of your day alone and have very limited home time. But, there are also some great benefits associated with this profession. And one of which is the good pay even for a non-college educated individual who wishes to establish a career in the trucking industry.
If you have long been eyeing to start a trucking career, do take note that a truck driver's life is how and what you make it. Your success will mostly depend on the effort that you are willing to put in the planning and preparation that goes into each trip, your ability to adapt and stay focused, and of course your attitude towards work.