Truckers Name the 10 Most Dangerous Roads in America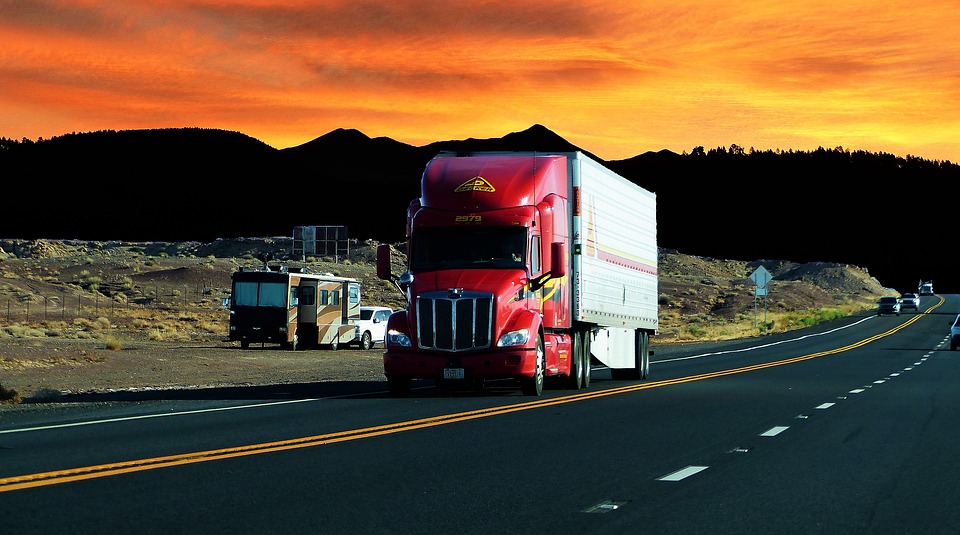 Image Source: Pixabay
America's population is diverse and unique—so is its highway system. Thanks to technological advancements, the country now boasts a well-organized system of roadways and some of the longest stretches of highways in today's industrialized world.
But roads—no matter how well-constructed—are not perfect, and accidents are inevitable. Also, most highways in the U.S. are not designed with truckers in mind. That said, it's best for truckers like you to know the best route to your destination before heading out. If you could use some help, here are 10 of the most dangerous highways and routes in America for truckers:
I-10 in Arizona
Built in 1956 and completed in 1990, the Interstate-10 is the southernmost part of America's fourth-longest Interstate Highway that spans 2460 miles. It spans from Santa Monica, California, up to Jacksonville, Florida. Arizona's Interstate-10 runs 150-miles, starting from Phoenix and ending in the California border. Truckers said that this roadway lacks median barriers and has high traffic volume. Since this stretch runs in a huge desert, drivers tend to overspeed, become distracted, and lax that some even forgot to wear their safety belts. These factors make the I-10 in Arizona the country's most dangerous highway, with an average of 85 deaths per year.
I-95 in Connecticut
Only a few drivers may consider Connecticut as a home for an accident hot spot. However, it houses a major trucking route that combines with a main commuter route between New York and New Haven state lines. With massive traffic, this eight-mile stretch logged over 735 crashes. The I-95 runs north and south from Maine, all the way to Miami, Florida. It is recognized as the longest and among the oldest interstate highways in the United States.
Dalton Highway in Alaska
This infamous 414-mile roadway in Alaska runs from the Elliott Highway in the north of Fairbanks, AK, up to the Prudhoe Bay oil fields near Deadhorse, AK, and the Arctic Ocean. It is a winding dirt road with crossing wildlife, lots of potholes, and other road obstacles. During winter, the temperature in this area drops to subzero, and truckers need to face threats of subzero blizzards, avalanches, and icy roads.
Driving in this artery is extra scary, knowing that it has a 240-mile stretch with no restaurants, gas stations, hotels, or any other basic services nearby. This recipe is one for disaster, so many truckers who will take this route need to be ready to tackle difficult driving conditions. They must also bring extra food, water, fuel, first aid supplies, appropriate clothing, spare tires, emergency gear, and a complete trucker emergency toolkit.
Highway 2 in Montana
Running from east to west for almost 2,571 miles (4,138 km) across the northern portion of the United States, the U.S. Route 2 has the highest traffic death rate than the rest of the highway, according to the University of Minnesota. This thoroughfare becomes particularly dangerous during winter. The 760-mile stretch of this highway, which begins at the Washington state line to the east of Bainville, runs through rural areas and is prone to black ice, blizzards, and high winds. Ambulances and rescue teams in this place have an average of 80 minutes response time, and due to limited traffic, drivers here tend to go fast, making this highway even riskier for truckers.
Highway 550 in Colorado
Popularly known as the "Million Dollar Highway," Highway 550 is part of the San Juan Skyway Scenic Byway. It was originally constructed in the 1880s to link mining camps to the railroad. In the 1920s, this road was rebuilt to be part of the original Federal Highway System. After being rerouted many times, the Million Dollar Highway cuts through Colorado, Montrose, and Aztec, New Mexico. However, a 25-mile portion of this highway in southwestern Colorado is particularly dangerous because of the winding roads up and down the steep mountains, with 11,000-feet highest peak. This is uncommon for most U.S. highways because it lacks necessary shoulders and guardrails.
California's Route 138
Running about 105 miles through the Mojave Desert, Route 138 is dubbed the "Highway of Death," "blood alley," and "California Death way," after accidents on this road for a five-year period caused 56 fatalities and 875 injured individuals. This twisting two-lane roadway recorded an average of more than ten fatalities yearly due to steep grade and winding roads. These digits prompted improvements in 2006, which made the lanes wider and site lines clearer.
I-285 in Atlanta
A 63.98-mile Interstate Highway loop that encircles Atlanta, Georgia, the Interstate 285 links Atlanta to three main interstate highways, namely I-20, I-75, and I-85. There are over 2 million vehicles and big rigs traveling on this highway every day. The heavy city traffic, especially during rush hours and interchanges and sharp turns, increases the odds of accidents in this thoroughfare. Some truckers share that while traversing I-285, drivers frequently switch lanes around tractor-trailers and heavy-duty trucks, causing these big rigs to overturn or collide with other vehicles. In addition, when the I-285 intersects with I-85, the road becomes 18-lanes wide, causing confusion to many drivers and potentially leading to road mishaps.
I-26 in South Carolina
A section of Interstate 26 in South Carolina is known as the state's most dangerous road, with 286 recorded accidents that claimed 325 lives between 2000 and 2010. Most of these accidents happened on stretches of the road that lack guardrails and have steep ditches. The Interstate-26 spans from the intersection of U.S. 23 and U.S. Route 11W in Kingsport, Tennessee, and goes southeastward to the U.S. 17 highway in Charleston, South Carolina. The fatality rate on this route is averaging around 1 in every 2 miles or .590 deaths per mile. Truckers share that the most common road mishaps happening in this interstate are run-ins with trees, overturned trucks or vehicles, and collisions on moving traffic.
US 431 in Alabama
Opened in 1930, the U.S. Route 431 spans about 556 miles, running from Owensboro, Kentucky, to Dothan, Alabama. However, it is the 98-mile stretch spanning from Phoenix City to Dothan that has been dubbed Reader's Digest as one of America's most dangerous roads. The little white crosses dotting the road are proof of the numerous accidents that happened on this road.
US 129 in North Carolina
An 11-mile section of the U.S. Route 129 in North Carolina will not be nicknamed the "Tail of the Dragon" for nothing. Its 318 curves give this road a legendarily dangerous reputation. From 2010 to 2012 alone, over 204 truck crashes occurred on this road, and six of such crashes resulted in deaths of the driver and passengers. The U.S. Route 129 runs for approximately 582 miles, beginning from Chiefland, Florida, and ending in Knoxville, Tennessee. It is situated in a remote and lightly populated area, making it a famous destination for sports car enthusiasts and motorcyclists.