Muncie Power Products Guide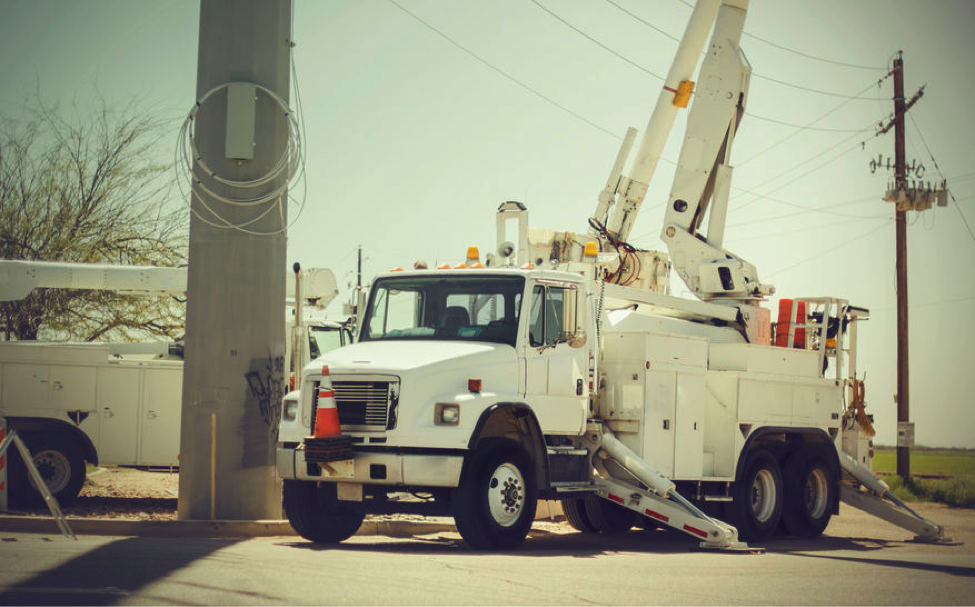 You've heard good things about Muncie Power Products, but you'd like to know more about this company before you put your money, business and time on the line by relying on the products it makes. No worries. FinditParts is here to help with our Muncie Power Products Guide. Read on to find out everything you ever wanted to know about this company but were afraid to ask.
This company's roots date back to 1935 in — you guessed it — Muncie, Indiana. Lou Conne founded Muncie Parts Manufacturing Company downtown in a city that also goes by nicknames like Little Chicago, Middletown and Funcie. Conne's newborn business mainly distributed automotive parts. It had one employee, Hamer Shafer.
Over the years and decades, Muncie went through many stages in its evolution, as all businesses must do to survive and thrive. Shafer played a larger role in the company. It shifted its focus to hydraulic products and power takeoffs (PTOs). PTOs take energy from an engine or other power source and transfer it to an attached machine or implement for another use. Examples include everything from water pumps on fire trucks to winches on tow trucks and compactors on garbage trucks.
After the death of founder Conne, Shafer partnered with Conne's daughter in 1952 to run the business. The company continued to grow, changing its name to Muncie Power Products in 1979 to reflect its focus on trucks and mobile equipment.
In the 1980s, Muncie started to manufacture PTOs, marking a change from its long-time business of distributing products. In 1999, the company was bought by Interpump Group based in Italy. Despite being owned by this multinational corporation, Muncie Power Group is still based in Little Chicago, although it now has manufacturing and distributing facilities across the United States.
Though it has grown from its humble beginnings as a one-employee company distributing auto parts, Muncie remains true to the values that have made it a long-term success. As the company notes in its quality statement, it focuses on providing top-quality products that meet consumers' needs and expectations in the truck equipment industry.
As you would expect, Muncie offers an ever-growing lineup of truck parts and accessories. Its main product divisions include power takeoffs, fluid power and equipment for managing snow and ice.
Within Muncie's power takeoff lineup, a myriad of products are available to tackle a variety of applications. These include 6-8 bolt mechanical shift and clutch shift power takeoffs as well as 10-bolt takeoffs. The company also produces constant-drive takeoffs as well as takeoffs designed in conjunction with Ford engineers specifically for Ford applications. Reversible and rear-mount power takeoffs are also available, adding diversity to the lineup. The company's split-shaft PTOs provide multiple outlets to run auxiliary power equipment. These are mounted to trucks' drive shafts.
In addition to power takeoffs, Muncie makes accessories designed to work with them. These include products like PTO gear adapters that go between a truck's transmission and the power takeoff for adding clearance or changing rotation. PTO shaft extensions are available to make installation of hydraulic pumps easier.
Speaking of hydraulics — Muncie makes loads of hydraulic pumps, valves and related parts. Decades ago, the company made a splash with the introduction of its Big Red Dump Pump. In addition to dump pumps, Muncie Power Products makes clutch pumps, gear pumps and piston pumps to suit a wide range of industrial applications.
This company also makes and distributes all kinds of accessories for fluid power. These include DC power packs that can be used to power light-duty applications as well as motors, valves and cylinders. The company's reservoirs are available in a variety of materials to suit working conditions and applications. Choices include aluminum and steel as well as polyethylene. In fact, Muncie Power Products patented its first polyethylene reservoir decades ago. Besides storing hydraulic fluid, reservoirs have other important functions like cooling and removing air from the fluid.
The company shows its dedication to keeping its products going by offering a variety of OEM replacement parts. These include basics like gaskets, seals, filters and much more.
Beyond hydraulics and PTOs, Muncie's ice and snow division specializes in heavy-duty products to help keep roads, driveways, parking lots and other public and private areas clear and navigable. These products include components and control systems as well as complete spreader packages.
Whew! As you can see, Muncie Power hasn't rested on its laurels even well into its ninth decade. At FinditParts, we've been busy too. We carry more than 9 million parts and boast the world's largest online selection of heavy-duty truck parts. Our stock includes more than a thousand Muncie Power Products PTOs, hydraulics and accessories. That makes us your one-stop shop for the Muncie products you're looking for.
Can't find what you're searching for or have questions? Call us toll-free or email us. Our friendly, attentive customer service staff members will help you find the right product or part and answer any questions you may have.