Hendrickson Suspension Review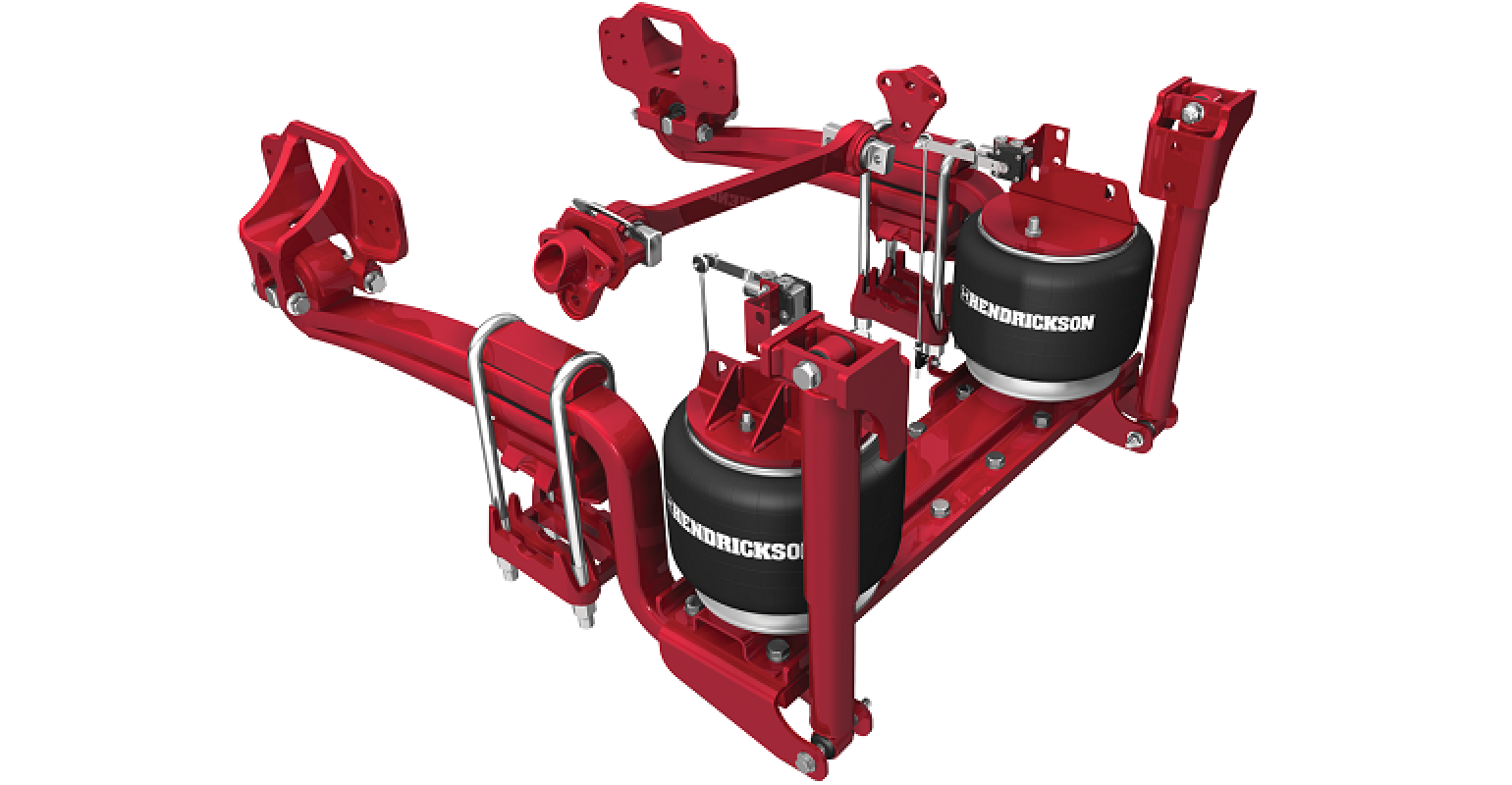 Suspension is an integral part of any car or truck. A suspension system supports the weight of a vehicle and absorbs any inconsistencies in the road (or off-road) terrain. Of the several suspension system manufactures on the market today, few are more tested or trusted than Hendrickson. With popular solutions like the AIRTEK NXT and INTRAMAAX system designed for trucks and trailers, Hendrickson suspension systems utilize innovative designs and quality engineering to deliver high-performing suspension solutions that last. On this page, learn more about the many features and options offered by Hendrickson, and shop Hendrickson suspension products online here at FinditParts.com.
Suspension Shopping: Factors to Consider
When shopping for suspension to install in your car or truck, there are a number of factors to consider for finding the right fit. The first factor is your vehicle itself. Certain suspension systems are only manufactured to fit certain cars. You won't be able to fit a suspension system made for freight trucks into your four-door sedan.
When beginning your search, start by checking to see which suspension models work for your automobile. From there, you'll want to assess your needs. Will you be driving around the neighborhood and taking the occasional road trip with your vehicle? Or will you be hauling big loads both off and on the road? Knowing how you're going to use your suspension will help you determine which system is right for you.
From a general standpoint, there are two primary types of suspension. The first, spring suspensions, use semi-elliptic leaf springs to absorb shock. The second, air suspensions, use pressurized air (similar to the kind found in brake systems) to absorb shock.
The jury is still out as to which system is superior because each comes with its unique set of advantages. Spring suspensions tend to be more cost effective, but air suspension systems can be adjusted to suit the driver's needs. For trailer-on-flatcar intermodal setups, air suspension systems will hang when a vehicle is lifted, unlike spring systems, which will sit flush. Spring systems won't leak, but leaking is rarely a problem for well-made air systems.
When choosing your suspension system, it's a good idea to research both suspension types. You'll also want to research other components of a suspension system, including torsion bars, additional shocks (or dampeners) and lift kits — each of which can enhance comfort and performance across different terrain types.
Hendrickson Truck Suspension Systems: Solutions for Every Setting
No matter which type of suspension system you've settled on, you'll find a Hendrickson product that works for you. A worldwide leader in vehicle suspensions, Hendrickson designs and manufactures spring and air suspension systems for vocational, highway, military and specialty use. Check out the sections below for information on some of Hendrickson's most popular suspension systems.
HAULMAAX: Design for vocational applications where hauling happens frequently, HAULMAAX suspension systems use rubber bolster springs paired with progressive load springs to provide a strong combination of empty ride quality and loaded stability.
PRIMAAX: This severe-duty vocational air suspension system that utilizes state-of-the-art air suspension to minimize suspension-induced driveline vibration and improve stability overall. It is ideal for severe-service, vocational and heavy-haul applications.
AIRTEK: The industry's first front air suspension and steer axle system, AIRTEK is lightweight, highway-optimized suspension system ideal for vehicles of all sizes.
AIRTEK NXT: Ideal for highway use, this system combines Hendrickson's STEERTEK NXT axle and air suspension technology with a lightweight, integrated clamp group design to protect drivers from road irregularities with excellent longevity.
AIRTEK TRANSIT: Engineered for buses and RVs, AIRTEK TRANSIT uses air suspension combined with Hendrickson's STEERTEK NXT axle to increase roll stability to improve handling overall. features an innovative v-box system that eliminates the need for sway bars components, reducing complexity.
Hendrickson Trailer Suspension Systems
In addition to truck suspension systems, Hendrickson also engineers an expansive array of suspension system for trailers. Here are some of the most popular Hendrickson trailer suspension products.
CONNEX: Designed for low-ride height applications that require a 12.25-inch brake package, the CONNEX air suspension and axle system features Hendrickson's HT SERIES suspension and TRLAXLE trailer axle.
INTRAMAAX: Ideal for straight-frame haulers trying to cut down on weight, the INTRAMAAX air suspension system has a capacity of 23,000 pounds in ride heights from 12 to 19 inches.'
ULTRAA-K: An air slider system designed for van and refrigerated trailers, the ULTRAA-K features an optimized strength-to-weight ratio making it stronger than most competing 40k slider systems. The ULTRAA-K is also the lightest slider on the market by almost 100 pounds.
Hendrickson Suspension Systems: The Verdict
Receiving positive reviews across the board, Hendrickson suspension system earn their place among the industry's top suspension products. Some reviewers write that certain Hendrickson suspension systems could be improved in terms of comfort, though most rate comfort as satisfactory. Hendrickson systems also do well in terms of longevity, tough some reviewers suggest suspension coils (springs) instead of air suspension system for heavy off-road applications.
Shop Hendrickson at FinditParts.com
Ready to purchase a high-quality Hendrickson truck or trailer suspension? We've got your covered. Shop our extensive online inventory here at FinditParts.com to find the perfect Hendrickson products for you needs at a price you can afford.