5 Reasons Why You Should Buy Aftermarket Parts for Truck Repairs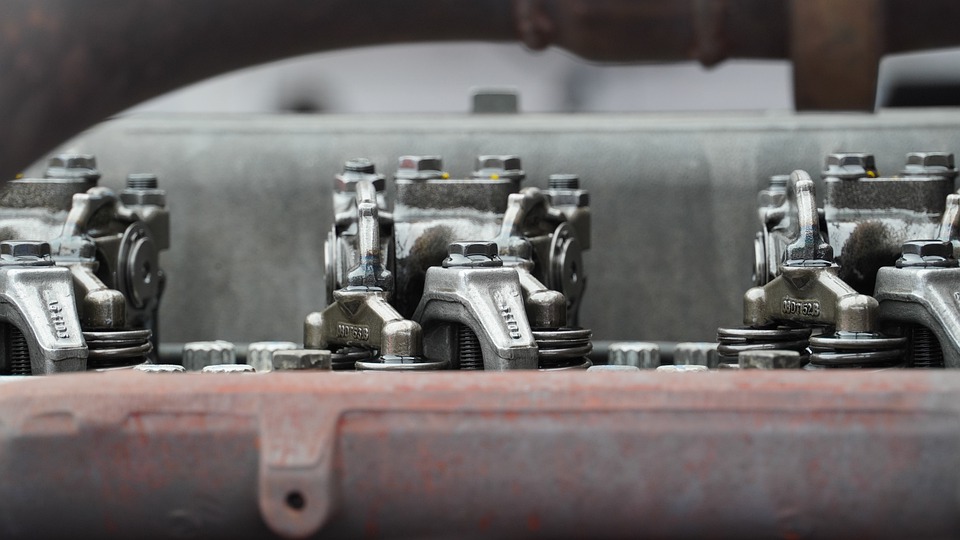 Image Source: Pixabay
One of the questions that often pop up whether you're in the maintenance bay or at the rest stop is this: OEM or aftermarket? In many cases, OEM starts out with the upper hand as it is often what truck manufacturers and insurance companies prefer. And there's also the reputation of aftermarket parts supposedly being lower quality, which has definitely deterred potential buyers through the years.
While it does have its downsides, there are many significant benefits to using aftermarket parts for truck maintenance and repairs. In fact, in some instances, going aftermarket may even be the best choice. In this guide, we break down what makes aftermarket parts different from OEM and how it may be beneficial for your truck or fleet.
What's the difference between an OEM and an aftermarket part?
An original equipment manufacturer (OEM) part, as its name suggests, is made by the same company that supplies the vehicle manufacturer's factory part. An OEM Freightliner brake caliper, for example, is often made of the same materials and in the same assembly line as the stock calipers of Freightliner trucks. OEM suppliers traditionally have an agreement with the vehicle manufacturer wherein OEM parts are only sold through authorized dealerships, although many OEM brands have expanded to retail stores and third-party sellers in recent years to keep up with the demand.
On the other hand, aftermarket parts are components designed and manufactured to look and function like OEM parts but are from a company not affiliated with the OE manufacturer. These parts are the ones most commonly found in brick-and-mortar stores and e-commerce retailers.
#1: Low cost
One of the biggest advantages of aftermarket parts is that they tend to be cheaper than OEM. In a lot of cases, an aftermarket component can be 99.9% identical to its OE counterpart but with a price tag as low as 60%. And the lower price is less about cutting corners and more about competition: with so many suppliers in the aftermarket industry, manufacturers try to compete with each other by offering their products at lower prices. Whereas with OEM, manufacturers can charge a premium for their products because they have fewer or no competitors to deal with.
Since replacement parts take up nearly half the cost of most bodywork, switching to aftermarket brands can significantly reduce total repair costs. And with increasingly higher industry standards and a competitive market, the quality aftermarket parts have improved to compete with OEM despite the lower price. It has come to the point that insurance companies have started accepting or even recommending aftermarket brands as replacement parts.
#2: Quality
Aftermarket parts have long been derided for supposedly being inferior to OEM parts. However, this may have been a valid criticism during the early days of the aftermarket industry, wherein the standards were more lenient and there were only a handful of aftermarket suppliers. Nowadays, quality and safety standards have drastically improved while countless manufacturers are scrambling to outdo one another in giving customers better value for their money.
While aftermarket products of subpar quality still exist, a huge majority of the parts available in the market meet their respective OEM standards. In fact, several aftermarket suppliers have at some point provided OE products to vehicle manufacturers. There is also the niche segment of high-performance aftermarket parts that offer increased performance and durability and features not found in their OE counterparts.
#3: Availability
Shortages are a common complaint among OEM parts. Licensed distributors are few and far between, and, depending on the manufacturer, finding the exact part and getting it shipped can take some time and paperwork. What's more, many OE manufacturers only offer parts for the more recent truck and trailer models. So if you're looking for, say, an engine piston, alternator, or camshaft for your truck that's more than a decade old, you're pretty much out of luck.
With aftermarket parts, the lack of available parts is a rare concern. There are countless aftermarket part manufacturers for customers to choose from, with some specializing in older or even obsolete models. Also, manufacturers are scrambling to offer better parts at lower prices, more convenient shopping, and faster delivery times, thanks to stiff competition. So you're more likely to have a better time finding and ordering an aftermarket version of the part you need compared to that of OEM components.
#4: Variety
Vehicle manufacturers typically pick just one supplier for their replacement parts, so there's not much of a choice to make with OEM parts. The same can't be said for aftermarket, as you'll be able to choose from products that vary in quality, features, price range, and after-sales support. However, the only downside of this is that it's easy to get swamped with so much information and technical jargon. But if you come prepared by doing some research on the particular part you're looking for, all these options can help you make an informed decision and hopefully give you the best value for your budget.
#5: Relationships
Have you ever noticed that if you deliver goods through the same route for some time, you start to become familiar with the crew at the truck stop, the front desk of the inn, or the security guys at the delivery bay? This is the same with customers and aftermarket sellers and distributors. If you purchase aftermarket parts at a brick-and-mortar store, for example, you have an opportunity to get to know the store's owner and staff. Over time, this can lead to stronger working relationships which can benefit you many times over in the long run. The same, however, cannot always be said with OEM-based outlets or retailers, which are often impersonal in the way they do business. Even online retailers or e-retailers of aftermarket parts are more than willing to develop relationships with customers.
If the opportunity should arise, be sure to consider aftermarket options when ordering new parts for repairs and maintenance of your truck. With the many advantages it offers, aftermarket parts could breathe new life into your rig and perhaps even improve its performance compared to what its stock parts could provide. And thanks to the Internet, finding and ordering aftermarket parts online is also faster and more convenient through e-retailers.