Why E-commerce is the Solution to Procuring Hard-to-Find Parts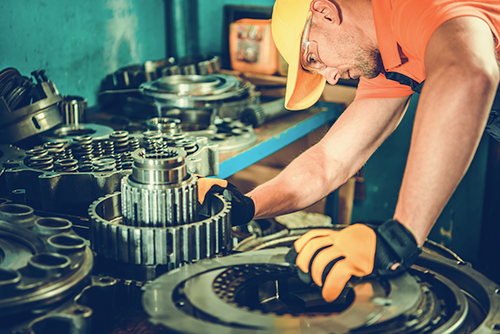 Finding some heavy-duty truck parts can be a frustrating process, especially when you're looking outside the scope of fast-moving parts. The total number of brands, part types, and part numbers makes it impossible for a single distributor to carry every possible part for every possible truck or trailer.
In addition, supply chain issues have made it more difficult than ever for distributors to keep their shelves stocked. Even in good years, distributors must maximize their cash flow and available inventory space. Aging and obsolete parts tie up much-needed capital and create logistical issues when the space they occupy limits a distributors' ability to carry more rapidly selling parts. So distributors must actively work to minimize the number of slow-moving parts they carry, in favor of a more profitable inventory mix.
This leads to challenges for parts buyers trying to locate and purchase the parts they need to keep their trucks on the road. A situation that can cause frustration, hours of lost time, and in worst-case scenarios, extended downtime.
E-commerce to the Rescue
This is where the power of e-commerce can help parts buyers find the parts they need, while simultaneously, helping distributors move aging and obsolete parts out of inventory.
You can find anything you need online, and heavy-duty truck parts are no different. Shopping for parts online frees you from the potential inventory limitations of local distributors and makes available a massive network of parts distributors spread across the country with real-time inventory access to millions of part numbers, billions of dollars in inventory, all available and ready to ship.
Why e-commerce is the solution to getting hard-to-find HD truck parts:
If you need a part, someone has it somewhere. The selection of HD truck parts that opens up when you shop online is incredibly vast. When you can't find a particular part with your usual distributors, you can always turn to e-commerce to find exactly what you need, no matter how obscure, and get it shipped in a timely manner. A brick-and-mortar warehouse simply can't stock the same breadth of parts that can be found online and this will always be true.

Online customer service is better than ever. Many of us value the personal touch of in-person shopping and finally e-commerce customer service is consistently delivering that. Online catalogs are easy to navigate and if you still can't find what you need, there is a real technical assistant waiting on the other end of the phone to help you. Shoppers used to fear losing top-notch customer service by shopping online—that simply isn't the case anymore.

Tracking and shipping parts is fast and easy. Sure, getting fast-moving parts from a local distributor is a no-brainer but when it comes to harder-to-find parts, sometimes shoppers have to look outside their local boundaries. With modern solutions for tracking and fast-shipping, you can get rare parts online, follow that part on its journey to you, and receive it quickly.

Local parts distributors close every day; e-commerce is 24/7. When you're burning the midnight oil working on your truck late and realize you need a part, you can order it right then and there.

e-commerce puts the shopper in total control of his experience, free from the biases of working directly with a parts salesperson. Instead of having to wait on hold—or for a call-back—shoppers can search for exactly what they need online and self-serve throughout the process.
The benefits of e-commerce are not exclusive to shoppers. Suppliers and manufacturers can benefit from selling heavy-duty truck parts in an e-commerce marketplace:
By selling online, you can open your inventory to a global marketplace of truck parts shoppers. This can be a great opportunity to sell obsolete and aging parts at top dollar or get your fast-moving parts moving even faster.

An e-commerce platform can act as a parts salesperson (without the burden of salary and benefits to your business).

Selling online gives massive, nationwide exposure to your truck parts brand. Grow your brand and grow your business.
The online purchasing experience comes with numerous benefits that save customers time and hassle. The opportunities in truck parts e-commerce marketplaces also present unexpected advantages to suppliers and manufacturers. E-commerce solves years-old problems for everyone in the truck parts industry, all while honoring the tradition of brick-and-mortar buying and selling.