What to look for from an online parts seller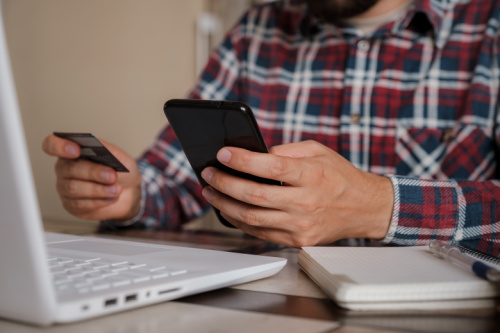 A combination of changing buying patterns in people's personal lives, supply chain disruptions and the COVID-19 pandemic have made it increasingly difficult for fleets to find the parts they need to keep their trucks on the road. Fleets who have traditionally purchased parts from local dealers and distributors have had to turn to other sources for parts. Many of them have turned to online parts sellers hoping to get the parts they need quickly.
And while buying online is a good alternative way to find needed parts, all online parts sellers are not created equal.
When choosing an e-commerce site from which to purchase parts fleets should consider the following characteristics.
Expertise of the parts seller:

Is the online parts seller's background and that of its managers in trucking or in technology? In the case of buying truck parts online, the trucking knowledge is more important than the technology. You want to conduct business with someone who understands the challenges of the trucking industry and recognizes that every minute the truck is down you are losing money.
What's in inventory:

You want to select a parts seller that carriers parts from well-known name brand manufacturers so that you can have some assurance of the quality of the parts you are buying. Depending on your needs, look at the breadth and depth of the inventory from each e-commerce site to make sure they carry the type of parts you use regularly.
What are the shipping options:

There are times when a truck is down and you will need parts as quickly as possible, but for more routine or stock order parts you may be willing to wait longer for delivery so as to keep shipping costs down. Understand shipping options and their associated costs.
What you order is what you get:

You have brands you know, like and trust. Make sure that the online parts seller has a no substitution policy to ensure you get the part you order from the manufacturer you prefer.
What happens if you need assistance, or there is a problem?

Ask about the customer support that is available to you. Can they assist you in finding the exact part you need? Can they recommend additional parts you need to successfully complete the repair? No one is perfect, so ask what happens if the wrong part gets delivered to you or a shipping deadline is missed.
Buying parts online can help ensure you have the replacement parts you need when you need them but be sure to spend some time vetting your online parts supplier with the same care you used to choose your brick-and-mortar parts vendors.