The Growing Trend to Predictive Maintenance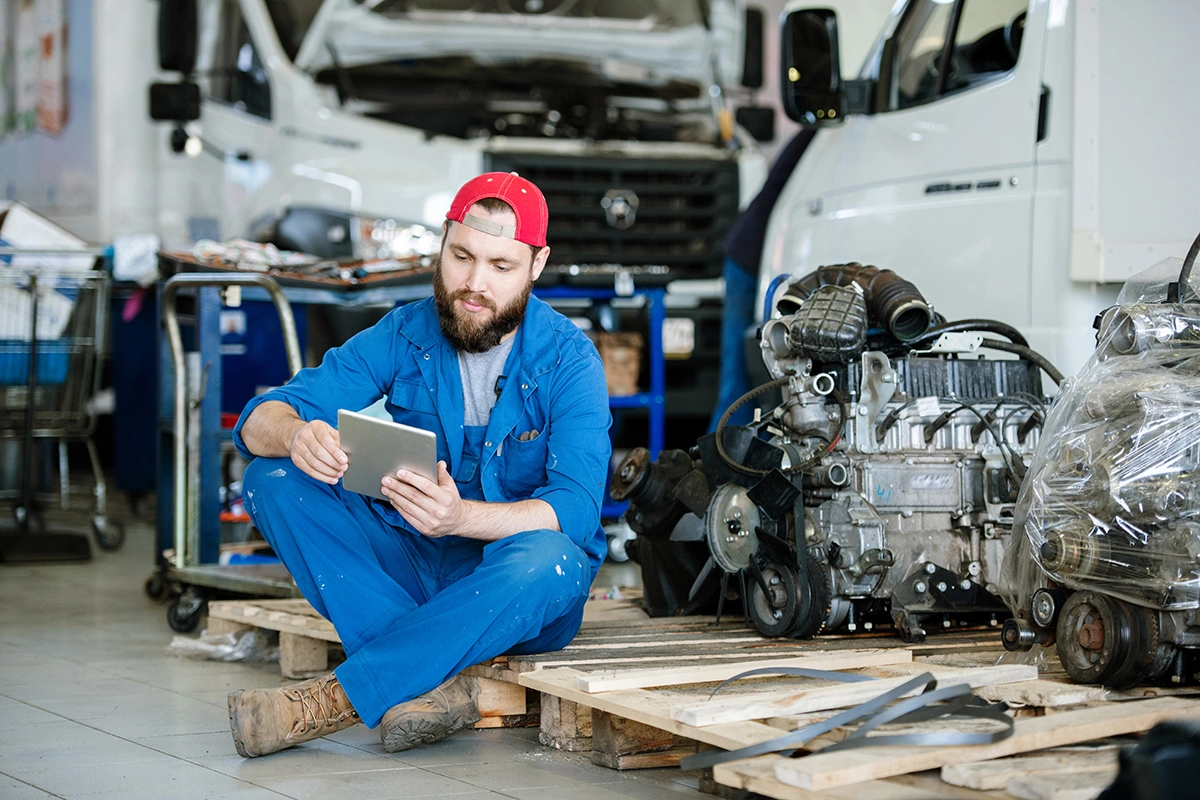 On the 2022 Heavy-Duty Aftermarket Week program, commercial vehicle parts were front and center during a panel on Paving the Way: How the Heavy-Duty Aftermarket Can Profit from Telematics & Predictive Maintenance.
Taking part in the discussion, representatives from Mitchell 1 and Noregon noted how the large and growing amount of sensor-driven data on today's vehicles is leading the way to more effective predictive maintenance practices for fleets. Part of that trend, they added, is the ability to use telematics data to connect shops and aftermarket parts suppliers.
The path to predictive maintenance is one that the trucking industry has been on for some time. Predictive maintenance models begin with a proactive approach that uses data to offset failures with more effective service. Parts suppliers are well positioned to facilitate reaching that goal by incorporating their knowledge of parts performance in a service plan that includes inspections, preventive maintenance and campaigns.
Technology is key
Digital inspections are an important tool for predictive maintenance:
Using a tablet or smartphone, a technician can follow prescribed inspection procedures, and document findings in notes, pictures and even video.
Keeping a repository of inspection details, a fleet is able to make better decisions about which items should be replaced before they fail.
Integration of diagnostic information into shop management software also is part of an effective approach to predictive maintenance. That information can help more efficiently schedule vehicles for service, and in advance of that activity can be used to work with parts vendors to coordinate inventory needs.
The way diagnostic tools can be used for predictive maintenance is explained by the features of Noregon's TripVision Uptime. The technology helps better predict in real time when an asset is going to break, related Alec Johnson, product manager at Noregon in a Fleet Owner magazine article. It informs a fleet when a truck has a critical issue, he added, and as fleets aggregate more data they can make more predictions by looking at trends for specific makes and models.
"You can retroactively go back, look at the predictive faults, and then see that this actually did escalate, and it was predicted beforehand. Leadership can then say, 'I need to work with my team to get them to be more proactive.' And rather than just focusing on the trucks that are broken down today, they can also start spending some time looking at those predictions and trying to route the trucks that aren't so critical now but will likely deteriorate fairly quickly."
Alec Johnson, Product Manager, Noregon
Predictive maintenance will continue to evolve. "The next step of the evolution is that we start doing prediction based off of use," Scott Bolt, vice president of product management for Noregon, told Fleet Owner. "Between avoiding a problem and having a breakdown is your predictive phase. Then, the final phase is maintaining the vehicle so it doesn't break."
FinditParts is the largest single-source Internet distributor of heavy duty OEM and aftermarket parts. FinditParts is your partner in keeping your heavy duty truck on the road.