Data shows fleets moving outside traditional channels to find parts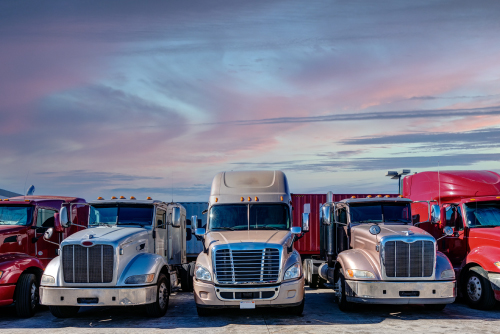 Sourcing parts is one of the top three challenges respondents to a survey indicated they are facing. The other two issues are hiring technicians and inefficiencies in repair. Conducted by Fullbay, TMC and MOTOR, the 2021-2022 State of Heavy-Duty Repair report provides insights, trends and benchmarks about the maintenance of heavy-duty vehicles. The report focuses on a number of issues affecting vehicle maintenance including the impact of the parts shortage on fleets and repair shops.
The survey found that 84% of shops said they are facing increased delays in parts deliveries which they attributed to the global parts shortage; 37% of the respondents categorized the delay as severe. And 47% said they are waiting a little longer for parts than they typical have in the past.
Survey respondents were asked how they have changed their parts purchasing practices as a result of these shortages. Forty-five percent indicated they are frequently or very frequently turning to suppliers with whom they do not normally do business and another 45% said they are occasionally looking outside their normal channels for parts.
The report did not indicate what those alternative sources for parts were, but fleets and repair shops understand the importance of having needed parts on hand so that repairs can be made quickly. Nothing is more frustrating for a fleet than to have a truck down only to have the repair sidelined because parts are not available. Adding to on-hand inventory is one solution, but most fleets and shops do not have unlimited space to store extra parts.
A better option is to consider purchasing parts from an online parts seller. Choose an e-commerce site that specializes in parts for heavy-duty trucks and trailers and make sure it offers technical support provided by individuals who understand the trucking industry. You'll want to select a source that has full transparency about not substituting brands so that you get the exact part you want from your preferred supplier. You'll also want accurate information on how long it will take to get the part and the ability to track your purchase from order to delivery.
The parts shortage is forcing fleets and repair shops to seek parts from suppliers that are not part of their traditional procurement network, but that does not mean they have to settle for substitute parts nor be kept in the dark about when those parts will be delivered. The right online parts seller should be as reliable as your local distributor and should be able to help you successfully navigate the online parts purchasing process.