Cole Hersee Products: A Detailed Review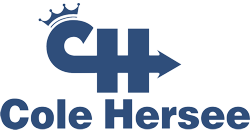 Cole Hersee is a leading OEM and replacement part manufacturer of electrical switches and components. They take great pride in the durability and quality of their products.
Founded in 1924, they have always been a leader in developing heavy-duty vehicle components. They have been involved in the development of quality products and have worked with regulators to increase the safety of the vehicles on the road. They have partnered with groups like ECCO Safety Group Australia (ESGA) to develop and implement safety standards for every truck that drives onto a mining site. Even after being purchased in 2010 by Littelfuse, they continue to move forward on their mission.
They rapidly ship their products worldwide. Many of their items are in stock 95% of the time. Customers can take advantage of standard products or work directly with Cole Hersee to custom design products to their exacting specifications.
Their Products
Cole Hersee boasts a broad line of heavy-duty switches and connectors. Their commitment to quality and craftsmanship is the reason that for 2,000 vehicle products and accessories, they are the preferred supplier. After collaborating on many basic industry standards, Cole Hersee is proud to be ISO 9001:2008 certified.
Battery Master Switches
The battery master switch cuts off power from the battery and shuts down the electrical system of a vehicle. The switch stops all current from flowing, which is a handy feature to prevent theft and tampering, electrical fires, and battery drain.
Cole Hersee's battery master switches have been installed as OE equipment by leading manufacturers for over 40 years. The switches have two activation options. They can use a lever for accessibility and ease of use, or they can use a hencol key. The patented hencol lock system is reliable and trouble-free. It's made of heavy gauge steel that has been plated to resist corrosion. The switches come with your choice of brass or plated steel cases. Different models have added moisture and dirt protection by using o-rings.
One testament to their quality is their 75910-01 master batter switches which are built for harsh mining equipment. They meet and exceed the requirements to etch their products with the words 'Complies with Australian mining regulations standards' which is required on many mining sites.
Rocker Switches
These switches come in many configurations to suit your exact needs. They are classified by the number of throws and poles, identifying what their basic operations are. A pole means a set of contacts that are part of a single circuit. A throw is the number of positions contacts can have.
There are other options to consider too like if the switches are bracket mounted or snap-in if the actuators can be imprinted or illuminated, if they contain pilot lights or if you want both imprinting and pilot lights.
Toggle Switches
The number of poles and throws you need will help you identify what basic operation you need for a toggle switch. You can choose housings made of die-cast metal, a plastic and metal combination, or plastic. For the handle, there are options between short and long, ball and paddle, illuminated and plain. The leads can be open or sealed, for automotive or marine applications. Most have silver contacts.
Push Button Switches
The momentary or push-button switch is commonly used for on/off/mom applications. Cole Hersee provides brass or die-cast housings. The most common features include rubber capping, and a chrome-plated button and face nut.
Rotary Switches
Rotary switches are for special applications. Two common examples are the knobs for headlamps and windshield wipers, though there are generic options. Nylon knobs are the most common, so they blend seamlessly into the interior of most vehicles. The housing can also be made of nylon or is also available in a die-cast alloy.
Ignition Switches
These switch assemblies contain a coded key, a lock, and a lever the lock activated. You can choose between a standard tumbler lock, a hencol keyed lock, or if safety is not an issue, you can opt for a simple lever activation. You have three choices for the lever, short, long, or military. For grounding, you can choose either a grounded or ungrounded case design. The grounded case design comes with a separate ground terminal and needs to be installed in a metal panel that is included in the vehicle earthing system. The non-grounded panel is attached to a switch that has an earth terminal.
Solenoids
A solenoid is an electromagnetic relay or switch. It is used in direct current systems to interface between a low current capacity switch and a high current load requirement. They are most commonly used in the starting system of vehicles. The ignition switch may have a rating of 5 amps when it's in the on position, while the starter motor may have a cranking requirement of 200-350 amps. The solenoid coil will be first energized by the ignition switch, closing the high current capacity contact, energizing it, and starting the engine.
Cole Hersee offers a variety of solenoids that range from 12V-36V and 85-225 amps. The housing can be plated steel, black nylon, or PVC coated. They are built for continuous duty, intermittent duty or are latching solenoids for a variety of heavy-duty and marine applications.
Circuit Breakers
Cole Hersee circuit breakers and their compatible mounting brackets are built to last. They come encased in either durable plastic or plated steel. Mounting brackets are available in heavy gauge steel or lightweight molded plastic. All of their circuit breakers adhere to SAE Standard J 553
Connectors and Electrical
Electrical units, headlight connectors, battery studs, and jumpers, and heavy-duty trailer connectors are available from Cole Hersee. The housings can be metal or plastic and hold all approvals for their industry, including ADR 42 and SAE J560b. Their trailer hitches are tested roughly to make sure that the electrical connections stay sound after many miles of wear on the road and dust in the air.
Genuine Cole Hersee products set the standard for many heavy-duty vehicle applications. In the world of electromechanical, electronic and digital switches and connectors, they play a leading role. Find genuine Cole Hersee parts and more with finditparts.com's massive selection of parts for your heavy-duty vehicle.