Buyers Products Truck Hydraulics Review

We know the feeling when you have busy day ahead, but your dump truck bed won't hoist or your crane won't lift. Many work trucks depend on hydraulic systems to do both day-to-day and specialized tasks. We've taken a close look at Buyers Products to see if their replacement hydraulic truck parts work for your trucking needs.
What to Consider When Buying Hydraulic Parts
Hydraulics are used in many industries for lifting heavy items or moving fluids. (You can read all about how they work here.) If you use construction trucks, 18-wheelers, tow trucks, agricultural equipment or snowplows, truck-mounted hydraulic systems make transporting these heavy loads easier and safer.
Here are some things you should consider when looking for these parts:
Was there a sudden failure or did the part wear out normally over time?
If it was a failure, what caused it?
What type of hydraulic system does my truck have?
Is the new part the correct replacement for the old one?
Is the part manufacturer known and respected in the industry?
Is there any sort of warranty or guarantee?
What is Buyers Products?
The Buyers Products Company has been manufacturing truck parts, equipment and accessories since 1946. All their design and production work is done in Ohio. The company's mission is to provide a several affordable products while developing new products for changing industry needs. Their truck hydraulics have many options for general and industrial trucking.
Pros:
Everything is made in one place, so part quality is more consistent.
Parts are often less expensive.
All parts

have

a manufacturer's warranty.
Cons:
Can only get parts at authorized dealers or vendors.
Most of the company's focus is on snow and ice, so selection might be

smaller

for other
Quality is good, but not quite premium.
Why to Choose Buyers Products Hydraulics
There are four major components in a truck hydraulic system. Let's look at some options Buyers Products offers for each.
Buyers Products makes an assortment of reservoirs that hold hydraulic fluids, reduce heat, keep debris out and allow air or excess moisture to be released. Some of their main offerings include:
Upright Reservoirs: Mounted behind the cab for dump trucks and truck-and-trailer applications.
Side-Mounted Reservoirs: These are attached to the frame for spreaders, landscaping and smaller dump trucks.
Steel Reservoirs: Rugged tanks that are affordable and have been powder-coated for durability.
Aluminum Reservoirs: These are lighter and more rust-resistant than steel but are also more expensive.
Hydraulic Pumps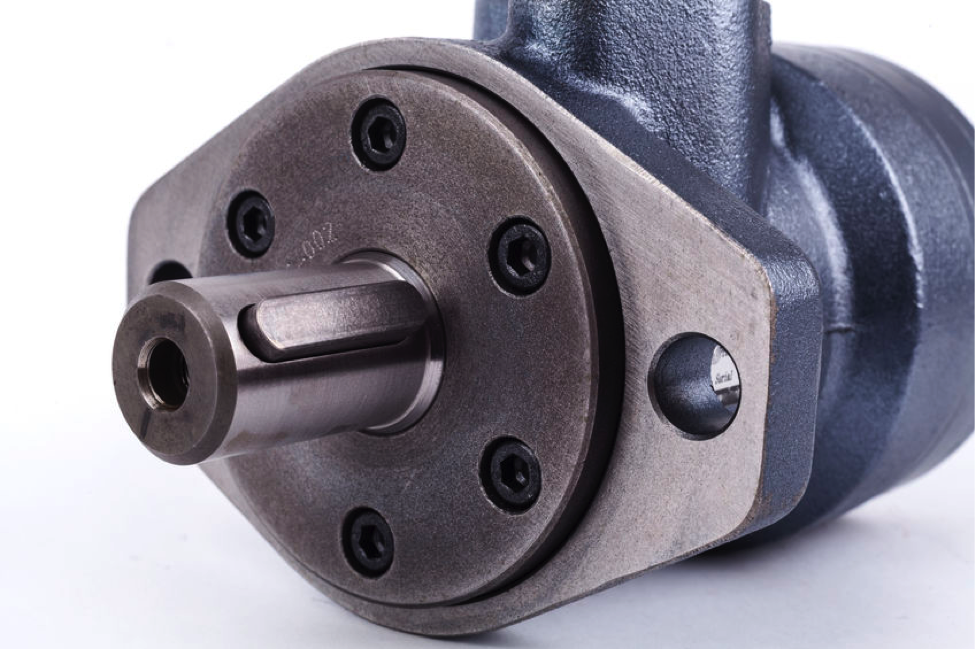 The pump is what turns mechanical energy into hydraulic energy to operate the system. Buyers Products hydraulic pumps are known for being efficient, sturdy and powerful. They make an assortment of pumps such as:
Compact direct-mount pumps that attach to the power take-off. These can handle dump operations with 2-3 lines of plumbing.
Remote-mount pumps can be turned off and on using a truck cab switch so you don't have to get out.
Gear pumps can rotate in either direction for use with a truck and trailer.
Live floor pumps have a heavy-duty design so they won't get crushed in trailers hauling asphalt, potatoes and other loose materials.
Hydraulic Valves
Valves start, stop and direct the flow of fluids. Hydraulic control valves from Buyer's Products are rugged components that can control the flow rate, pressure or direction depending on the design. We especially like their multi-port valves that allow fluid to go different places in a truck. The company also has valves they can customize for you.
Hydraulic Actuators
These turn hydraulic energy back into the mechanical energy needed to run your other equipment. There are two main types of actuators. Hydraulic motors turn the energy into a spinning (i.e. rotational) motion while hydraulic cylinders use it to create up-and-down or side-to-side (i.e. linear) motion. Buyers Products currently only offers motors. These are an affordable option for medium-duty trailers, compressors and cranes, but don't provide the higher forces of cylinders for heavy-duty work.
What Customers Think of Buyers Products
We took a look around and found that users are happy with Buyers Products. They agree the hydraulic parts and accessories are well-built, easy to install and work as described. Here's what some customers say: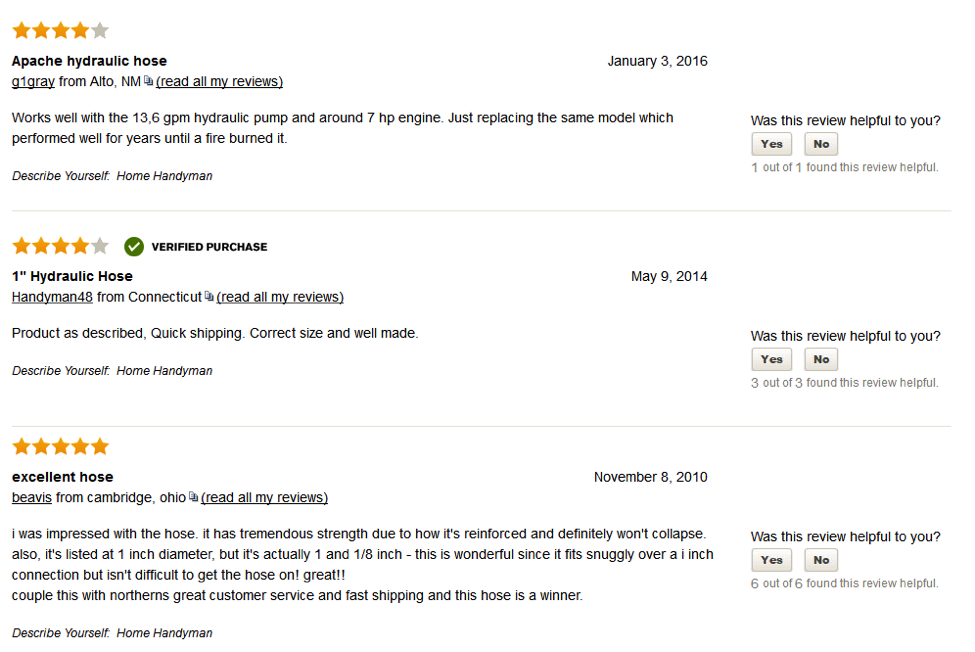 Alternatives to Buyers Products
If Buyers Products doesn't have the hydraulic parts you're looking for, there are other options.
Permco
Permco is an international manufacturer of hydraulic parts and accessories. Their North American headquarters are based in Ohio also, and they share a focus on affordable products. Permco makes hydraulic pumps, valves and motors, particularly for dump trucks. However, they do not sell hydraulic reservoirs. For anything else, Permco can be an excellent option.
Muncie Power Products
Another Midwest-based truck parts company, Muncie Power is mainly known for power take-offs that transfer power from an engine. They also make fluid power components including pumps, motors, reservoirs and valves — plus hydraulic cylinders for heavy-duty directional power.
American Mobile Power
This Indiana-based company is a North American leader in hydraulic reservoirs. Unlike many other companies that try offering many components, American Mobile Power focuses on the tank. As such, their selection of hydraulic reservoirs, mounting products, hoses and accessories is one of the best. If a tank is all you need, they are a great company.
The Bottom Line
Buyers Products is a one-stop-shop for affordable American-made hydraulic parts and accessories. Click here for our selection of Buyers Products hydraulics.