Alternative Parts Sourcing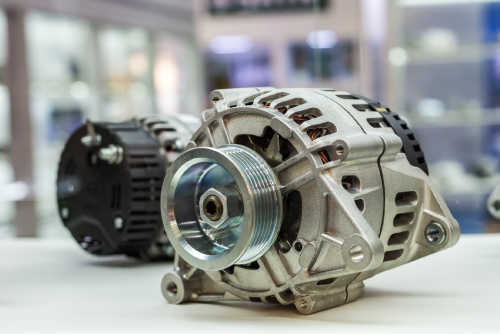 Raw material and parts shortages have been plaguing the trucking industry for months. Trying to get items like NOx sensors, EGR coolers, exhaust gaskets, water pumps and even brake parts can seem like a quest for the holy grail.
Not being able to get needed parts is very problematic for fleets as downtime has been pegged at more than $1,000 a day and that does not factor in the hit the fleet takes to its relationships with its customers who are not getting the goods they need.
While there is no one sure-fire go-to source for parts these days, here are some options for alternative sources for parts.
Expand your geography: While your local distributor always has been your preferred parts supplier, looking outside your immediate area can yield the part you seek. Consider the entire United States your backyard when it comes to sourcing parts. Of course, there will be shipping costs, but that beats having a truck sit for days or weeks on end waiting for a part from your local distributor.


Consider all makes parts: If you've always purchased branded parts, now might be the time to consider private label all makes parts. These parts are typically purchased by the second, third or subsequent truck owners because of their price point, but can be an option when the branded part can't be found. Many of the truck OEMs offer all makes parts backed by warranties.


Turn to the internet: Online parts sellers are another option as they tend to have a wide and deep inventory of parts. Choose ones that specialize in heavy-duty truck parts and that have cross references and offline support people who can answer your technical questions.


Look into reman parts: Remanufacturing takes a product and tears it down into individual components which are inspected to determine if they can be reused. The part is then put back together and returned to same as new or better condition. When choosing a reman part, make sure the remanufacturer follows OEM policies, specifications and replacement criteria.


Add rebuilt parts: These parts have been cleaned and inspected. Components that are worn or broken are identified and only those parts are replaced. These parts usually come with limited warranties.


Think about used parts:

Usually these parts have been salvaged off vehicles that may have been involved in a collision or are at the end of their useful life. These parts can be a stop gap to get your truck back on the road until you can get a new replacement part.
No one knows for sure when the supply chain disruption will end, and truck parts will be plentiful again. Until things return to normal, try some of the above options to get trucks back on the road making deliveries.