4 Truckers Reveal Their Craziest Rest Stop Stories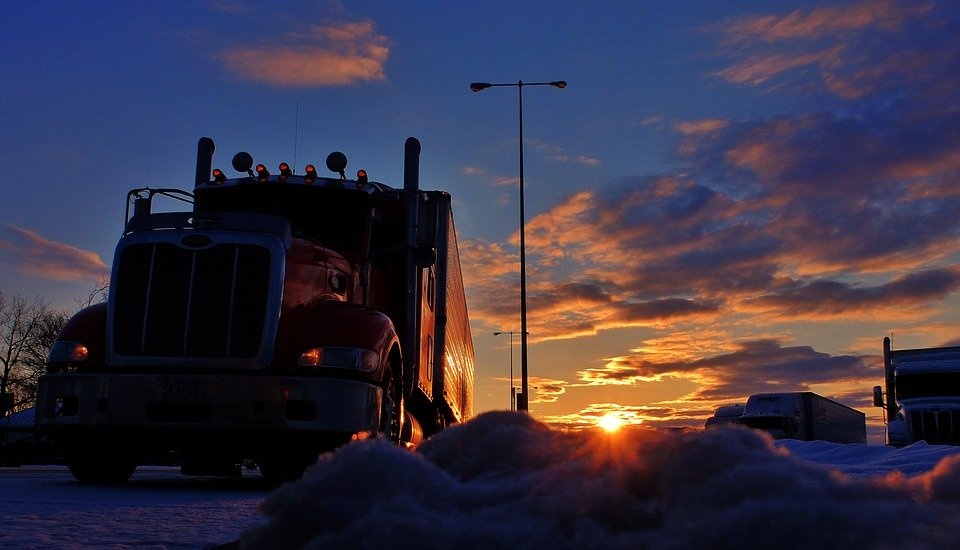 Image Source: Pixabay
Truck driving in the sweltering months of summer can pose significant challenges and risks to truck drivers' safety and health. That is why many truck drivers, particularly those who drive long-haul routes, are thankful for the rest stops that provide them respite along the nation's highways.
A rest stop, or better known as a truck stop, is a commercial facility that provides truck drivers their basic necessities, such as a good meal, fair diesel prices, and a spot to park their vehicles so they can take a quick shower or have a good rest or sleep.
While a rest stop offers a small taste of home for truckers, some of the craziest things—bizarre, paranormal, unexpected, and downright strange—can also happen here. Whether you believe them or not, these truckers' crazy rest stop stories can sure give you goosebumps as you read them.
The Creepy Barking Sound
A trucker decided to pull into a rest stop in the middle of nowhere. He needed to get some shut-eye inside his truck, so he didn't mind when he noticed that the place was totally empty. When he started closing his eyes, he heard a faint barking sound. He ignored it at first, but then it got louder and louder.
The creepy barking sound seemed to come from right outside the driver-side door. When he checked outside the window, he was shocked to see a crazy-eyed person looking directly at him. The person was trying hard to get in while growling like a mad dog. He immediately started the engine and sped the truck away.
Saved by the Fuel Tank Hose
It was a typical work day for this trucker. After delivering a load down near Riverside, CA, he was told by dispatch that he could spend the night in a hotel. But while having dinner, he received a call that he must proceed to Salt Lake City for a morning pickup.
The trucker pulled into a truck stop in St. George, UT to fuel up. He jacked the hose so it could fill the tank without him holding it. While waiting, the fuel tank hose suddenly jumped out of the tank and sprayed diesel all over him. He had no choice but to take a shower and change clothes after fueling up.
The incident delayed his arrival in Salt Lake City. But the trucker realized that it was a blessing in disguise because it caused him to miss the Northridge earthquake by just a couple of hours. It may seem crazy, but this trucker believed that the fuel tank hose saved him from an even bigger accident.
Almost Kidnapped at the Truck Stop
A semi-truck trucker and his 4-year-old daughter were out for a ride one day when the engine started having trouble. He was a mechanic before becoming a driver, so he pulled over in a small truck stop to check and repair his truck. It was a scorching day, so he took his daughter out of the vehicle, sat her underneath a tree next to the parking lot, and started working on the repair.
While working on the truck, the father blacked out. He did not know how long he was out. But when he finally regained consciousness, he saw a man creeping behind her daughter and reaching out to grab her. He summoned all the energy he had left, jumped out from under the truck, and started yelling and swinging the tool he had in his hands.
The man ran off, and the father collapsed. Good thing, a lady working at the truck stop saw the incident and came to the father and daughter tandem's aid.
Fuel Thief Learned a Lesson the Hard Way
Gasoline theft does happen, even in rest stops. And this trucker taught one fuel thief a hard lesson without moving an inch. He had his passenger side diesel tank converted into a septic tank a week prior to the incident. And he was glad he did.
The trucker decided to pull in at a truck stop to get a good night's sleep after driving long hours. When he woke up early in the morning, he went out of his truck and saw something crazy. On the ground just on his truck's right side, there was a siphon hose, a 5-gallon jerry can, and a puddle of puke everywhere.
A fuel thief tried to siphon the truck's "diesel tank" while the trucker was asleep inside his vehicle. Too bad, though, it was a septic tank, so just imagine the surprise. The trucker couldn't help but laugh at the thief's bad luck. He sure taught the fuel thief a hard lesson even while in his sleep.
Got any crazy rest stop stories to share? Feel free to comment down below.