United Pacific Headlights and Lighting Review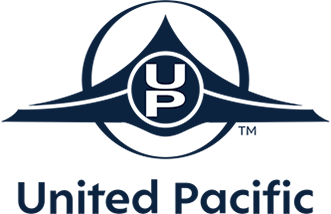 When you're on the road, you need high-quality headlights to ensure safety and visibility. Among the many headlight manufacturers on the market today, few offer better quality products than United Pacific. In this review, we cover the ins and outs of United Pacific headlights and other lighting products for commercial trucks, passenger vehicles and classic cars. Learn more about United Pacific lighting solutions below to find the right fit for your vehicle from our extensive online inventory here at FinditParts.com.
Headlights and Vehicle Lighting: What to Look For
When shopping for headlights, taillights and other lighting products for your car or truck, there are a few factors you need to consider so you get solutions optimized for safety and performance. First, you'll need to find lights that fit your vehicle. Check your owner's manual to find out what kind of headlights, taillights or other lights are compatible with your vehicle. If you don't have an owner's manual, search online or visit an auto shop in your area for assistance.
Secondly, you'll have to choose between three types of lights: halogen, LED and xenon/HID. Cost-effective halogen lights are engineered with a tungsten-halogen filament mixed with halogen gas to generate a bright light. More power efficient and longer-lasting than halogens, LEDs have similar brightness level but a higher price tag. Xenon/HID lights use gas instead of a filament and are among the brightest and longest lasting of the bunch. However, they are costly and may require professional assistance to install.
When looking for lights to install on your vehicle, you'll want to consider these main factors: brightness, whiteness (also known as color temperature) and price. Standard on most cars today, halogen lights are the most affordable and least bright. As a general rule, brighter is better, especially when you're driving long distances. We recommend upgrading to LEDs or xenon/HIDs whenever possible.
United Pacific Lights: LED Solutions for Drivers
United Pacific is one of the premier manufacturers of LED lights for vehicles ranging from commercial trucks to classic cars. The company's product line includes LED modular lights engineered with feedback from professional truckers. These headlights feature a host of performance driven innovations, including dual LED position light bars, cutting-edge patent-pending lens designs on select models and more. United Pacific also offers high-performing OE replacement fog lights configured to easily plug into existing harnesses. These lights project a wide, flat beam with reduced glare.
Other lighting products designed and manufactured by United Pacific include clearance and marker lights, auxiliary and cab lights, work lights, low profile solutions as well as headlights and taillights for passenger vehicles and classic cars. You can find a full list of the features and benefits for each of these United Pacific products in the section below.
Features and Benefits of United Pacific Lights
United Pacific lighting products have of host of features and benefits that make them a strong choice for drivers. Check out these overviews of United Pacific lighting product categories to learn more about their unique features and benefits.
LED Modular Headlights. These lights feature dual LED position light bars, innovative patent pending lens designs for select models and an intuitive installation process that features plug-and-play, which allows users to connect United Pacific headlights directly to existing wiring harnesses.
Fog Lights. United Pacific fog lights easily plug into existing harnesses to project a wide, flat beam with reduced glare.
Marker, Auxiliary and Cab Lights. United Pacific offers a wide range of auxiliary lights ranging from side markers to cab lights to help truck drivers and other vehicle owners increase visibility and aesthetic appeal for their vehicles.
Work Lights. Housed in heavy-duty die cast aluminum with polycarbonate lenses and engineered with solid-state internal wiring to resist shock and vibration, United Pacific work lights are ideal for the most demanding outdoor conditions both on and off the road.
Low-Profile Lighting Products. Available in a variety of sizes — including square, round and rectangular housings with spot, flood and combo beam patterns — United Pacific low-profile lights are ideal those in search of a streamlined fit on their vehicles.
Classic Car Lights. Engineered with modern LED hardware inside authentic classic housing, United Pacific headlights combine classic style with modern performance.
United Pacific taillights feature bright LED lights, weatherproof polycarbonate lenses and epoxy-coated, fully-sealed electronics.
In addition to these features and benefits, all United Pacific lighting products have been rigorously tested to meet or exceed the industry's most exacting standards. They are IP67 waterproof as well as DOT and SAE approved. Warranties range from 3 months to a lifetime.
United Pacific: The Good and the Bad
By and large, United Pacific lighting products are some of the best on the market today. Reviewers only found small issues with some of the companies most current releases. Some reviewers noted that on the 31355 7″ Round LED Headlight, one of United Pacific's most popular products, the low beam and high beam do not automatically turn on together when the high beam is engaged. This means that this product requires a vehicle that powers up both high beam and low beam circuits, or users will need to do some custom wiring to get both beams to power up together. However, like all United Pacific products, the 31355 7″ Round LED Headlight boasts an impressive lifespan and light output — excellent for sustained night driving.
Shop United Pacific at FinditParts.com
Searching for the latest United Pacific lighting products at the internet's most affordable prices? Your search ends here. Shop our extensive inventory of auto parts here at FinditParts.com to find the most up-to-date selection of United Pacific lighting parts and more.