The Evolution and Future of e-Commerce and Parts Purchasing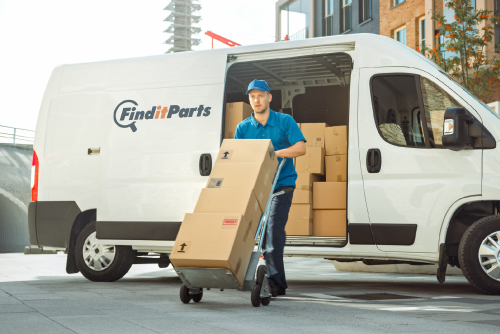 The pandemic saw consumers turning in large numbers to e-commerce as a way to get the items they needed and wanted while staying safe. As more people became comfortable with purchasing products online, they migrated that buying pattern to their professional lives and B2B e-commerce burgeoned. However, even before the pandemic some B2B purchases were taking place online. The pandemic merely served to accelerate a trend that had slowly been unfolding.
In its white paper, New Rules For B2B Buying, Sana marks 2018 as the year of digital first commerce "as millennial B2B buyers demanded digitalization." In that same report, Sana deemed 2021 the year of acceleration. "The shift to digital was fast-tracked, its importance in the B2B space was now beyond doubt, and enhanced techniques (like progressive web apps and the metaverse) began to be integrated," the report said.
Research from Sana also found that today 58% of B2B buyers are using e-commerce more often to make purchases than they did pre-pandemic.
In its survey of 1,200 B2B buyers, Sana found that two-thirds of them are spending more online than in the past. They also are using the internet to identify new suppliers and to evaluate them.
And here's an interesting fact from the survey: 77% said after the initial online purchase, they will reorder from that supplier.
As we emerge from the constraints of the pandemic, it is hard to imagine that businesses will go back to their old ways of making purchases and it seems likely that e-commerce purchasing will continue to grow. Sana sees 2022 as the year of "distinction and differentiation for online sellers."
Savvy e-commerce sites also will address some areas where B2B buyers have been less than pleased with the purchasing experience; many of these tend to be centered around delivery and tracking. B2B buyers also are looking for the availability of offline assistance with their purchases, a reduction in order errors and improvements to the return process.
The global B2B e-commerce market is expected to reach $13,630B by 2027, according to MarketWatch, with a compound annual growth rate of 8.5%.
It is not a great leap to project that online sales of truck parts will enjoy similar growth.