Pick A Part - How to Get the Heavy Duty Truck Part That's Right for You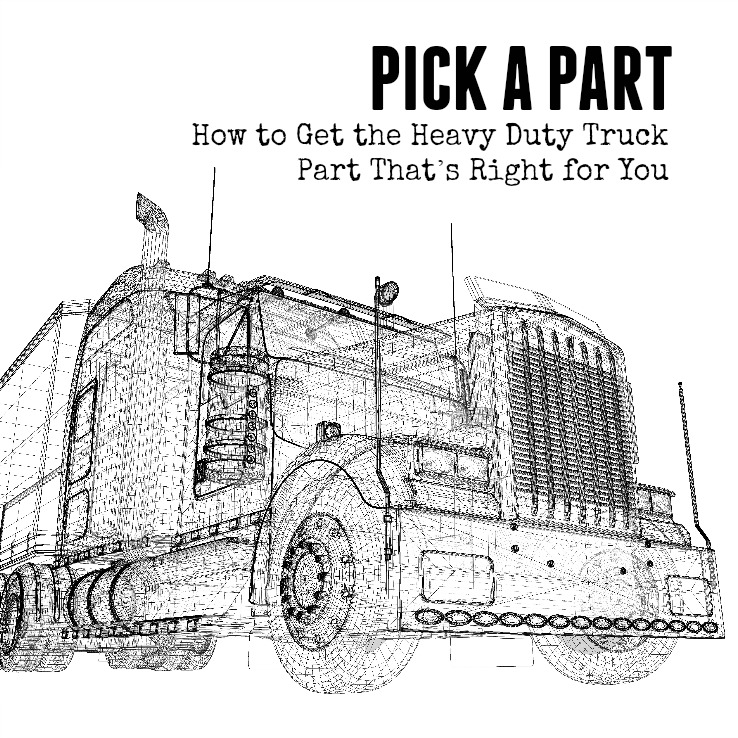 How to pick a part that's right for you. That is a question we get on a daily basis here at FinditParts, and luckily we've always got an answer.
Our online catalogue of parts has over five MILLION heavy duty truck parts for you to choose from. When it comes time to pick a part, that kind of choice can be overwhelming. However, it is imperative that when you pick a part that it is the right one for your rig. That is where our Parts Experts can help.
Here are a few tips they've offered to help you pick a part that's right for you:
Ask Your Mechanic
These days, companies such as Meritor have created certification programs where garages can earn stamps of approval for completing educational and training courses to aid them in completing a repair properly. This can mean that your mechanic may feel more comfortable installing some parts than others - therefore, you may ask you mechanic for a brand recommendation that can help narrow down your search. That way, when you come back to FinditParts, you know exactly which manufacturer you'd like to shop.
Consult the Manufacturer
Depending on the make and manufacturer of your rig, there may be select varieties of after-market parts that are better suited for your truck than others. Consult the manufacturer to help pick a part that works best with your specific brand of truck.
Call Our Parts Experts
When in doubt, always call our Parts Experts. We here at FinditParts serve a variety of owner-operators, fleet managers, municipalities, distributors, repair facilities and resellers with concierge level customer service. Our team of Parts Experts is available on a daily basis to help you identify, source and order any parts you need. We've served the needs of thousands of customers who have been thrilled with our service - read their reviews, then give us a call at (888) 312-8812 so we can aid you when it comes time to pick a part.