International Trucks - FinditParts Provides Parts Worldwide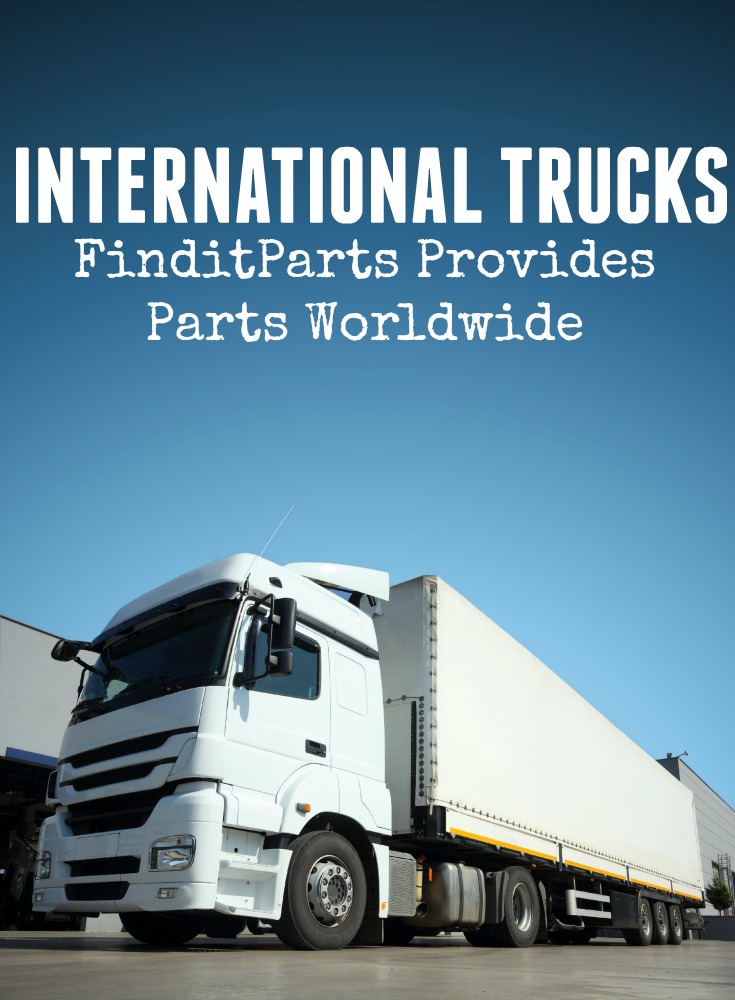 Repairing international trucks can be difficult - parts availability and sourcing can be tough when shopping from abroad. However, we here at FinditParts strive to make that process a whole lot easier.
To start, we have a catalog of over five million heavy duty truck parts to meet all of your truck part needs, no matter your global location. Our catalog covers a range of categories from brake parts, filters, lighting, and mirrors to electrical, valves and the latest in tire technology. Each of these categories covers a wide range of parts to fit just about any heavy duty truck, medium duty truck, automotive, motorcycle, and off-road, agricultural, construction and mining vehicles that you may have.
FinditParts also strives to make the international trucks part search process easier by offering the ability to shop our online store in a variety of languages. From Chinese to Spanish, Afrikaans to Polish, shopping our parts in your native tongue couldn't be easier. Simply select the "Select a Language" option near the top of the homepage to translate your shopping experience.
We here at FinditParts recognize the importance of the global trucking community and their unique parts needs. To ensure that you receive the service and parts you need in the most efficient fashion, FinditParts is happy to aid you in your parts search and gladly accept a variety of global payment options, credit card payments from nearly every country, PayPal payments and wire transfers.
Need help when it comes time to pick a part for your international trucks? Our dedicated team of Parts Experts are here to help. They've each got advanced knowledge of practically any part you need, and are available on a daily basis to assist you in your search. Simply give them a call on our international trucks hotline at +1 (213) 986-2140 and they'll get to work finding just the part you need.