Are Truck Stops Still Open During COVID-19? What To Expect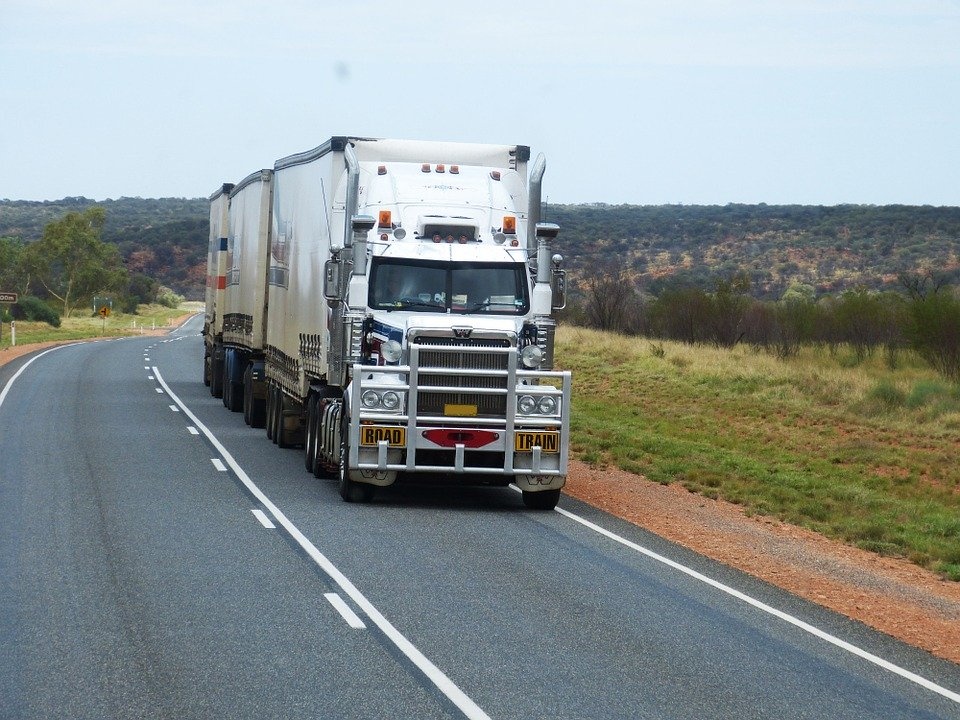 Image Source: Pixabay
While the U.S. is still reeling from the COVID-19 crisis, many of the country's truckstops and travel center chains remain open. Lisa Mullings, President and CEO of the National Association of Truck Stop Owners (NATSO) said that keeping truck stops open is essential even when other businesses are closing in response to the pandemic. "Truck drivers are depending on truck stops and travel centers as they deliver food and life-saving supplies," Mullings explained. "Our members are committed to doing their part during the nation's response to this emergency."
But while truck stops remain open to provide rest, food, fuel, and basic sanitation, they are also taking steps to ensure safety for both drivers and employees. From modified services to reduced service hours, these precautions are designed to protect the supply chain and the health of everyone involved. So, for drivers who are currently plying America's freight corridors, here's what to expect from the major truck stops in the age of COVID:
Iowa 80
The world's largest truck stop says its main Walcott, Iowa branch and other locations remain open 24 hours and are taking steps to maintain a clean and healthy environment.
"Truckers depend on us as they are working hard to deliver much-needed supplies across the country," Iowa 80 said in a statement on its website.
Housekeeping teams have also increased the frequency of cleaning and sanitizing "high-touch surfaces" in public areas such as restaurants, public restrooms, handrails, and around cash registers. The company also assured guests that they are ensuring a steady stockpile of chemicals to prevent the spread of COVID-19, influenza, and other viruses. Curbside pickup is also offered from the Iowa 80 Kitchen for call-ahead credit card orders between 11:00 AM and 9:00 PM.
You can find more information from the Iowa 80 website here.
https://iowa80truckstop.com/travel-tips-and-faq/covid-19/
Love's
Love's locations remain open and fully stocked with diesel, although selected establishments with restaurant dining rooms are operating at a limited capacity and are further subject to local mandates. Those that are not will continue to offer take-out and drive-thru options. Most restaurants will continue to operate at modified business hours between 6:00 AM and 10:00 PM, although several locations will start to operate 24 hours a day. Roller grills, fountain drinks, delis, and condiment stations will also return to self-service, and microwaves will be made available in their original locations.
"We're continuing to monitor any potential impacts to supply in the coming weeks," the company said in a statement.
Love's also encourages guests to use their Connect app to make contactless transactions and limit exposure to others. Truckers will also still have access to private shower rooms, which they can pay for using My Love Rewards points and credits.
For more details, you can check the Love's website here.
https://www.loves.com/en/news/covid-19-updates-at-the-loves-family-of-companies
Pilot Flying J
Pilot states on its website that, as of May 31, "some stores are subject to temporary closure in accordance with local government and law enforcement orders as a result of nationwide civil disturbance." Those that do remain open will undergo increased sanitation of all areas and follow federal social distancing guidelines. Pumps, restrooms, and other common areas will be sanitized more frequently and as-needed basis, while showers will be cleaned after each use with degreaser, disinfectant, and floor cleaner. Hand sanitizer will also be made available for both guests and employees.
For dining options, all self-serve food stations, including roller grills and soup stations, and dining rooms are closed, but pre-packaged food is available for purchase. Select food options will also be closed for overnight hours, although this is only applicable for locations that have additional food choices for customers, which will remain open.
Visit the Pilot Flying J website for additional information and updates here.
https://pilotflyingj.com/covid-response/
TA and Petro
All TA, Petro Stopping Centers, TA Truck Service Centers, and TA Express locations are open, although fitness centers, driver lounges, and game rooms are closed. Selected dining rooms are also open and in compliance with state mandates. At the same time, hot and cold pre-packaged food items are available in travel stores, quick-service restaurants, and as carry-out from full-service restaurants.
TA and Petro locations will also be taking additional measures in sanitation and maintenance Showers, restrooms, countertops, and other common touch points will be disinfected and sanitized frequently. Employees will also follow CDC recommendations, including practicing social distancing and wearing masks or other face coverings. Truck service technicians will also be wearing safety glasses, bump caps, and disposable gloves while in the shop bay. They are also instructed not to enter cabs except for repair and work-related purposes.
For detailed information, you can check out their notice here.
https://www.ta-petro.com/newsroom/covid-19-response
The CDC also recommends truck drivers to limit close contact with truck stop attendants, store workers, and others by maintaining a safe distance of at least six feet. They also recommend wearing face coverings while in public places and hand washing before and after leaving the cab.